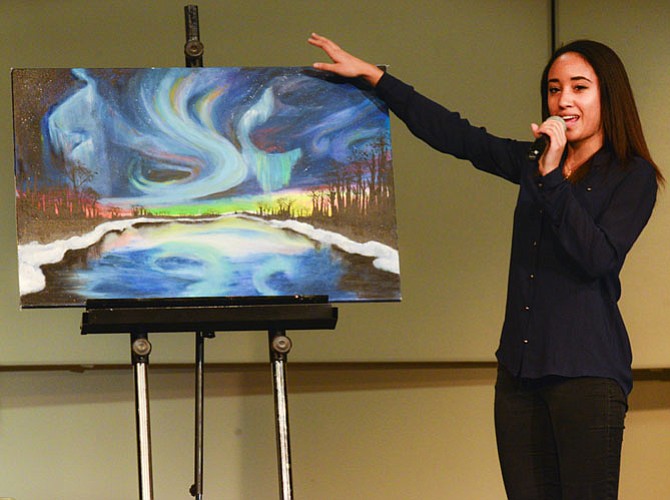 The Omega Psi Phi Fraternity Fairfax County Chapter held it's annual Talent Hunt at Robert E. Lee High School. Fifteen contestants from Northern Virginia and Maryland showcased their talents through song, dance, oratory and expressive arts for evaluation by four judges.
The Talent Hunt program of Omega Psi Phi is one of several national programs designed to identify and support youth. The program became national in 1953 when the national fraternity featured the winners of local and regional competitions at the Grand Conclave in Cincinnati, Ohio, for participants grades 9 through 12 who display their talents across oratory, music, dance and expressive arts. The Talent Hunt program has touched thousands of lives through scholarships, awards, and has launched the careers of many currently performing artists.
The winners of this year's Talent Hunt in Springfield were: First Place, Justin B. Mosley from Bowie, Md. who played Rachmaninoff's Prelude in C-sharp minor. Second place went to Karl Green who attends Wakefield High School in Arlington, who performed an oration titled "I Am Black" by Charnika Louise. Third place went to Henok Berhane who attends Lee High School in Springfield, performing a Hip-hop freestyle dance.
Omega Psi Phi fraternity is an international organization with over 700 chapters. The fraternity was started in 1911 by three Howard University juniors and a faculty advisor with a stated purpose to attract and build a strong and effective force of men dedicated to the cardinal principles of manhood, scholarship, perseverance, and uplift. Notable members include Vernon Jordan, Rev. Jesse Jackson, L. Doulas Wilder, Michael Jordan, Shaquille O'Neal, Steve Harvey, Ray Lewis, and Ozzie Newsome, general manager of the Baltimore Ravens.
More like this story