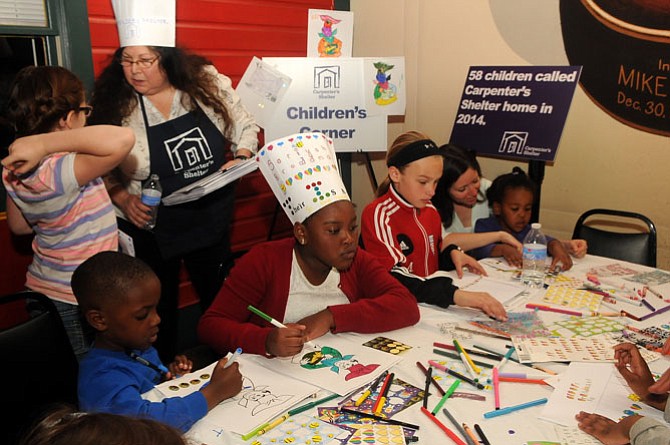 More than 500 people crossed the threshold of the Birchmere to attend the annual Carpenter's Shelter Cook-Off on April 26. Twenty-three local restaurants participated in this year's fundraiser that raised over $82,000 for the shelter's programs and services for homeless men, women and children.
The 2015 winners are Best Sweet Dish: Jackson 20; Best Savory Dish: Red Rocks Neapolitan Bistro; People's Choice Award: The Grille at Morrison House, and Kid's Choice Award: Sugar Shack.
Carpenter's Shelter Cook-Off sponsors included: The Advisory Board Company, Grant Thornton, Convergent Solutions, The Motley Fool, Alexandria Carpet One Floor & Home, Elm Street Development, McEnearney Associates Realtors with Charlene Schaper, Hord Coplan Macht with Brandon Robinson, Speck-Caudron Investment Group of Wells Fargo Advisors, Velsor Properties LLC, Outdoor Power Equipment Institute, The Last Man Standing Club, The Yalcin Group, Halt Buzas & Powell LTD, Clarke & Sampson, Engineering Consulting Services and the Gannett Foundation.