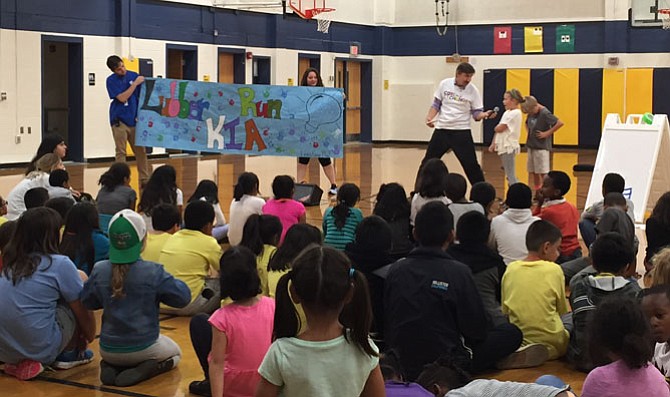 Arlington's Out of School Time providers celebrated after school programs and their role in the lives of children, families and communities on Thursday, Oct. 22, at Carver Community Center. Activities at the event included a wellness and fitness workshop, reptile demonstration, creative art project, healthy snacks as well as an asset-building activity.
The celebration was in honor of the 16th annual Lights On Afterschool. Launched in October 2000, Lights On Afterschool is a nationwide event celebrating after school programs. The Afterschool Alliance organized Lights On Afterschool to draw attention to the many ways after school programs support students by offering them opportunities to learn new things and discover new skills.
Arlington's after school network includes the Department of Parks and Recreation, Arlington Housing Corporation (AHC), Arlington Public Schools, Arlington Partnership for Children, Youth & Families, and many other organizations.
The celebration at Carver included three local after school providers for grades K-5: Arlington County Parks and Recreation's Lubber Run Kids in Action, AHC's Virginia Gardens, Berkeley and Harvey Hall after school programs, and the Arlington Public School's Extended Day at Hoffman Boston.