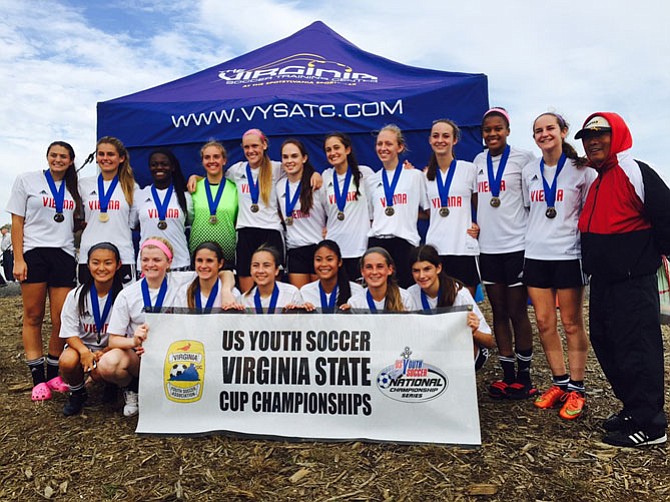 The Vienna Youth Soccer U16 Girls Phoenix '99 won the Virginia State Cup on Sunday, Nov. 1, defeating Beach FC Elite '99 Red, 1-0, in the final. Phoenix '99 is the first Vienna girl's team to win the State Cup in 30 years. Phoenix '99 has made it to the semifinals four of the last five years, including a trip to the final in 2012.

The final was a rematch against Beach FC. Beach FC came into the final the no. 2 seed in State Cup and the no. 2 ranked team in the state, based on GotSoccer.com.
The win was the sixth State Cup championship for coach Hank Leung and his first with the Vienna Phoenix '99. "I firmly believed this State Cup championship would happen. No doubt that feeling and belief is cemented in the fact that I know what this team is made of," said Leung.
Phoenix '99 will represent Virginia at the U.S. Youth Soccer Region I National Championship Series in late June 30, 2016 in Barboursville, W.Va. In 2012, the team was the finalist in the Region I Championship.