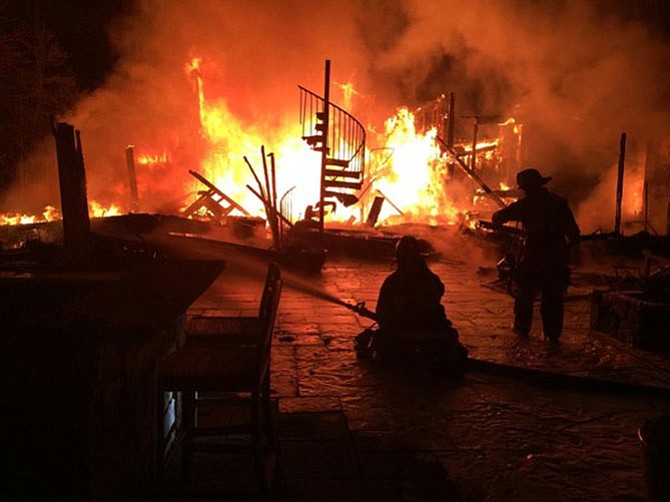 A Great Falls house on River Park Lane that was listed for sale is a "complete loss" after a fire Monday morning, according to the Fairfax County Fire and Rescue Department.
It took firefighters several hours to bring the fire under control. One firefighter was treated for non-life-threatening injuries, according to fire and rescue reports.
The house was vacant, and had been advertised for sale at an auction scheduled for Nov. 21. Previously listed at $3.25 million according to publicity for the auction, the house had six bedrooms and 10 bathrooms.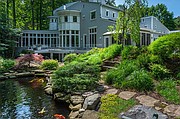 The fire marked one of the biggest fire losses of the year, said Captain Randy Bittinger with Fairfax County Fire and Rescue. Because there are no fire hydrants in that section of Great Falls, five tanker trucks shuttled back and forth to the scene to provide more than 30,000 gallons of water to fight the fire, Bittinger said. The house was more than 10,000 square feet and had more than 100 windows.
"Fire was spewing from all four sides when we arrived," Bittinger said.
At its peak 75 firefighters battled the blaze in the unoccupied home.
"Firefighters encountered a large one-story home fully involved with fire upon arrival," according to fire and rescue reports. Personnel responded to the house fire around 1 a.m. on Monday, Nov. 16, according to reports.
"Firefighters initiated an exterior defensive fire attack while simultaneously calling for a tanker task force, then transitioning to an interior attack," the Fire and Rescue report said.
Several additional specialty units and several tankers assisted in putting out the fire.
The fire is under investigation.