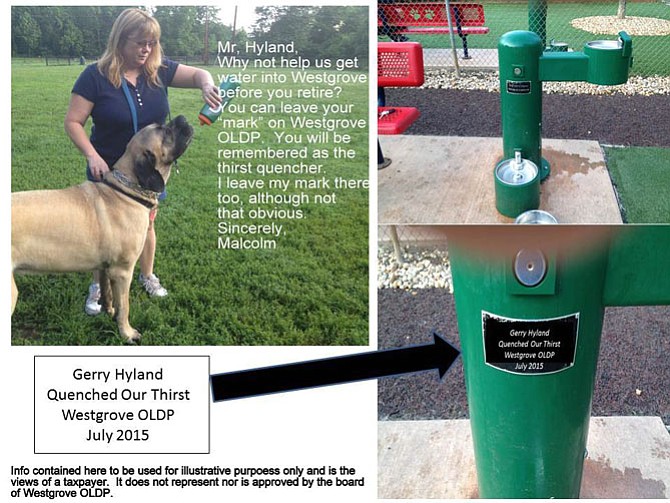 To the Editor:
Mount Vernon District Supervisor Gerry Hyland should do something for Westgrove Dog Park before he leaves office.
Westgrove Off Leash Dog Park (OLDP) located at 6801 Fort Hunt Road, Alexandria has been recognized in Alexandria's Master Plan. It is time for basic amenities such as running water be installed at the county's expense.
Our four-legged friends would recognize his contribution.
Steven Zweifach
Alexandria