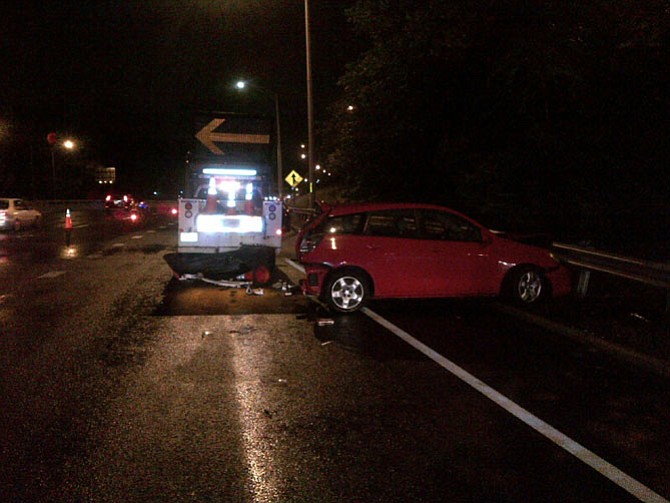 Virginia State Police were on scene of a traffic crash in the right southbound lane of Interstate 395, less than a mile south of the Ridge Road overpass on Tuesday, Sept. 29 at 10:16 p.m. Safety Services Patrol Supervisor Mike Musgrove responded to the scene to assist the trooper by blocking oncoming traffic and directing traffic safely around the crash scene.
At approximately 10:23 p.m., a 2005 Toyota Matrix traveling south on I-395 lost control and ran through the traffic cones and flares that were set up as a perimeter to direct oncoming traffic around the initial crash. The Matrix struck Musgrove, who was standing next to his safety services patrol vehicle. The Matrix then struck the safety truck and guardrail.
Musgrove was transported to George Washington University Hospital in Washington, D.C., where he is currently being treated for life-threatening injuries. Musgrove is a VDOT contract employee. His vehicle emergency lights were activated at the time of the crash.
According to the Virginia State Police, the driver of the Matrix, a 39-year-old Alexandria man, was not injured in the crash. He was charged with reckless driving.
No one from the initial crash was injured in the incident.
Both crashes remain under investigation.