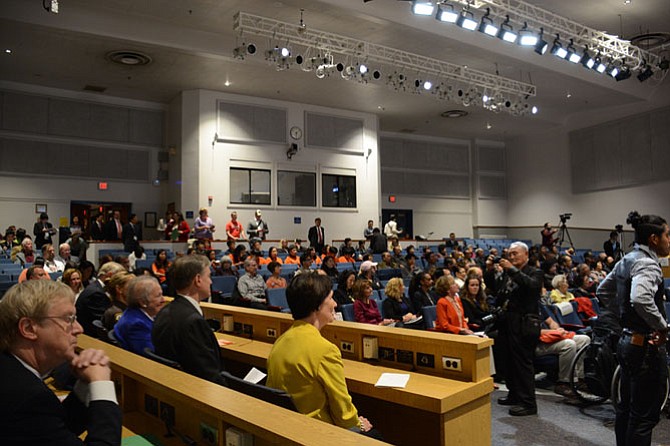 Photo Gallery
Korean Coalition Candidate Night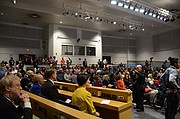 Click Photo for Flash
Del. Mark Keam (D-35) encouraged his fellow Koreans present to take advantage of the great number of candidates for elected office about to appear before them at the Korean Coalition for Political Participation 2015 Candidates Night.
"You have have an opportunity tonight to vote for people who reflect your priorities," Keam said. "What can we do to make our future better? Go out and vote."
A dapper Korean Coalition president Michael Kwon served as master of ceremonies and moderator, leading the 30 candidates present through brief rounds of introductions and questions.
The candidates represented a number of ballot options, including Fairfax County Sheriff, Board of Supervisors chairman and individual supervisors, School Board at-large, Virginia State House of Delegates and State Senate.