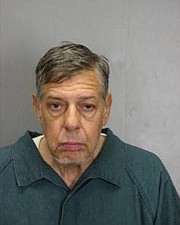 Paul Guida of Falls Church died while in custody at the Fairfax County Adult Detention Center, police reported. The 68-year-old man was found unconscious and not breathing on Oct. 17 around 11 p.m.
Guida was being held in the infirmary unit of the jail without bond, beginning Oct. 1, after being charged with violating a protective order. Police reported he "suffered from extensive medical conditions."
Investigators are examining the incident, police said, adding that an update should be provided within a month.