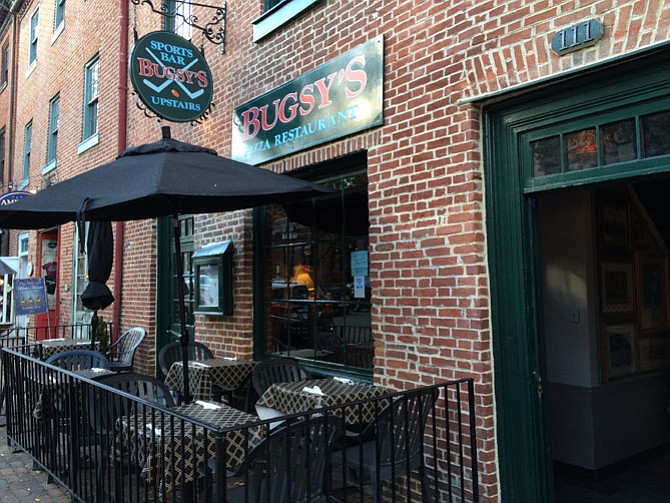 For many area athletes, it's all over but the shouting — and the running of 26.2 miles during Sunday's Marine Corps Marathon. In advance of the big race, runners will need to load up on carbs of all kinds in order to have enough fuel to propel them all over the District of Columbia with 30,000 of their closest friends. Here are three top picks.
Hard Times Café, 1404 King St.
Admittedly, a chili joint may not sound like quite the appropriate venue for a big pre-race meal, but Hard Times turns the tables a bit with its chili mac. The "mac" is the important part here — spaghetti serves as the base for your chili of choice. If you're new to Hard Times, ask for a taster — and if you're running the next day, maybe lay off the spiciest varieties. The Texas and vegetarian chilis may be your best bets; your non-running friends might be willing to give you a bite of their Cincinnati or Terlingua concoctions so you can see what you're missing.
While spaghetti is of course the traditional carb of choice for these sorts of events, it's not the only one of import on Hard Times' menu. If you're looking for something a little different — but still marathon-friendly — give their "chili taters" a try. Again, choose your favorite chili, this time served atop a bed of tater tots. Cheese, sour cream, tomatoes, and the like are optional, but you'll be running 26.2 miles the next day. So why not?
Thai Peppers, 2018 Mount Vernon Ave.
When it comes right down to it, Thai food makes for an excellent prerace meal. It might not seem so at first — some of the dishes can be spicy or too heavy in advance of a long stretch on your feet the next day — but give Thai Peppers' menu a closer review. Pad Thai. Drunken noodles. Fried rice. A plethora of entrees served with jasmine or brown rice. There are starches everywhere you look if you only know what to look for.
For a filling, hearty meal that won't weigh you down, give the Pad-Pak-Ruam (a mixed-vegetable dish) a try with your choice of protein (chicken, beef, pork, shrimp, or tofu). If you're craving something with a little more octane, you can't beat Thai Peppers' curries. Their Pa-Nang curry certainly stands out, and isn't quite as spicy (and therefore more run-friendly) than some of the other varieties.
Bugsy's Pizza, 111 King St.
Known best for its sports bar and deep-dish pizzas, Bugsy's has quite an array of pasta options, as well — perfect for someone looking to go the distance the next day and fuel up in the classic Italian manner. From alfredo to marinara, parmigiana to primavera, Bugsy's knows its way around all of carby greats.
One of the menu's standouts is the spaghetti with tomato basil cream sauce. At first blush, a cream sauce may seem a bit heavy the night before a race, but this one is heavy on the tomato and basil and lighter on the cream. The result is a flavorful melding of tomato-based tang and a smooth undertone that really sets the dish apart. For a non-dairy-based meal, consider one of the linguines (the restaurant offers several seafood varieties as well as a vegetable version), which will give you all of the starch and protein with less of the guilt.
See you at the finish line!
Hope Nelson owns and operates the Kitchen Recessionista blog, located at www.kitchenrecessionista.com. Email her any time at hope@kitchenrecessionista.com.