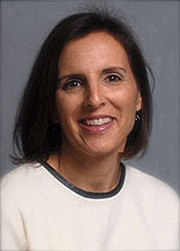 The school year has started and the staff is ready for a new year. But more good news is rolling in from last school year. T.C. Williams High School and Patrick Henry Elementary School will both be Fully Accredited in 2015-16. While ACPS will not have confirmation about the accreditation status of other schools until the end of October, the news also looks to be better all round for them too.
Last year, T.C. Williams was warned in mathematics. This year they met accreditation status by improving math eight percentage points in the Virginia Standards of Learning (SOL). Math is improving across the district and T.C. Williams was no exception, but the future is brighter still because the math program at the elementary school has also changed. This means that lessons learned at elementary school and reinforced at middle school will already be second nature in the future by the time students reach TC. The alignment from elementary to high school is going to continue to strengthen all disciplines.
Accreditation involves having schools achieve SOL pass rates of 75 percent in language arts and 70 percent in math, history and science. T.C. Williams achieved 86 percent in English, 72 percent in math, 79 percent in history and 76 percent in science in this year's SOLs.
ACPS has high expectations for student learning and academic achievement. This ethic translates to staff and is creating pride in the system and the work. The school division is on its way and there is statistical evidence of that in our growth numbers. In the past there had not been consistent signs of improving instruction.
Some of the strongest statistical growth comes out of Patrick Henry.
For the past two years, Patrick Henry has been Accredited with Warning. Since I have been on the board, Patrick Henry has struggled and saw many different leaders and teachers. For three years, the school has retained the same principal, Ingrid Bynum.
In the past two years, Patrick Henry increased performance by an average of 20 percentage points across all four content areas. This year Patrick Henry achieved 79 percent in English, 78 percent in math, 86 percent in history and 78 percent in science in this year's SOLs. They have also earned their way out of being a focus school.
Patrick Henry Elementary has established a school culture that is built on the motto "work hard to get smart" and they have continued to build solid relationships with the students.
Alexandria City Public Schools saw indisputable growth in this year's SOL pass rates in all four core disciplines at all of its schools. During the past year, ACPS strengthened instructional practices, increased teacher training to focus on specific student needs and frequently analyzed individual student performance. This summer Superintendent Alvin L. Crawley worked with the staff to strengthen special education instruction and practices, to train teachers and leaderships and to hire qualified professionals. Data helps us discover if ACPS has set the right course and whether the efforts are helping to move to schools in the right direction.
Alexandria citizens, the school division is in the pursuit of academic excellence. Are you ready for this? ACPS is ready. Based on this year's growth and the summer preparation, I am feeling confident that next summer will produce great growth too.