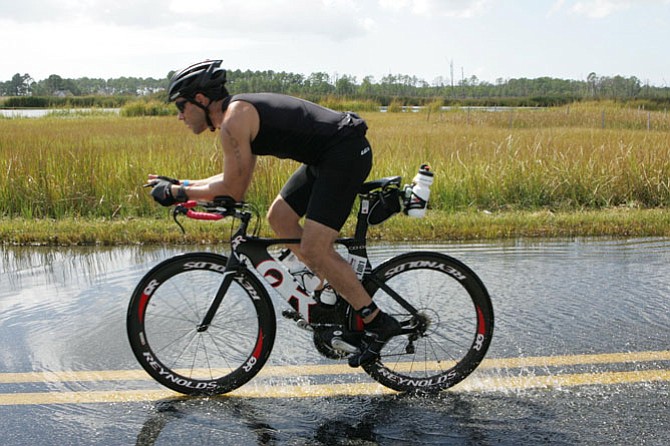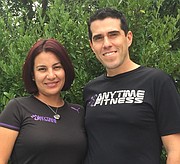 Details
For membership inquiries, contact Anytime Fitness of Chantilly at 703-574-7326 or va email at ChantillyVA@anytime…. A presale office will be loated at the center starting Oct. 1.
Chantilly — Finding the time to exercise is a struggle for many, but it is about to get easier for area residents thanks to Dino Garcia, a Herndon resident, who is in the process of launching an Anytime Fitness gym in Chantilly. Garcia's goal for the grand opening is late fall.
"Our club will be open 24 hours a day, seven days a week, 365 days a year," Garcia said. "It is a boutique gym, smaller than big box gyms. It has everything you need for a good workout. There will be state-of-the-art cardio machines, circuit training, free weights and a group exercise studio for both virtual and live workouts."
The first Anytime Fitness opened in 2002 in Cambridge, Minn. Now the franchises can be found all over the world.
"Our gyms are intentionally small so members don't get lost in the shuffle," Anytime Fitness National Media Director Mark Daly said. "The average membership is 825 members. The very first thing when someone joins is, we sit down and ask, 'why did you join a fitness center?' We determine individual, specific goals and then set personalized plans. We help achieve significant, measureable goals."
Garcia, whose business partners in this venture are his wife and father, said the virtual workouts he mentioned will be great for those who are looking for a workout class but come to Anytime Fitness outside of the hours when personal trainers and fitness instructors will be on duty.
"If you want to get a workout in at 3 a.m. before work, you just use your key fob to get in," he said.
He added that students will be able to reserve the group studio online at times where there will be no scheduled classes.
Garcia purchased rights to the franchise after years of experience with gyms and other wellness centers.
"I worked with a management consulting company for seven years," he said. "We designed and managed health clubs and spas for upscale residential communities and hotels in the U.S. and abroad. Over my tenure with the company, I was involved with the design and management of over 80 sites worldwide."
Daly said that Anytime Fitness franchise owners are special, passionate people, including Dino Garcia.
"We get hundreds of inquiries each month from individuals who would like to be franchisees," Daly said. "So, out of about 3,000 inquiries per year, we only open around 300 per year. It is a very rigid screening process. What we are looking for in candidates as a number one criteria is being passionate about helping others in their communities. Dino has demonstrated that, especially with what he does in early childhood education."
Garcia and his wife, Alejandra, already are connected with the Northern Virginia community, as they own and run the Learning Tree Academy, a preschool in Manassas.
Garcia was drawn to Anytime Fitness because it will give him the opportunity to share life-changing fitness with the community. Garcia said his own life was touched and changed for the better by friends who encouraged him to challenge himself, continue to reset goals and push past physical boundaries.
"We want to inspire everyone in our community to live healthier lives," he said. "In 2011, I was inspired by a friend to train and run for my first half marathon. It was hard. The first few times I went running, it was painful. My knees and my shins really hurt the next day and I was sore all over and I was only running two miles. At that point, I could not even imagine running 13.1 miles to finish the half marathon. It seemed impossible. Since then I have been blessed to be surrounded by individuals that have inspired me to take on the next challenge. Three years later, I was able to complete Ironman Maryland. This is the type of inspiration and goal-setting we want to focus on. We will provide our community with a facility and a support group that will allow them to set and achieve goals at every fitness level."
Speaking of challenges, Garcia said getting this gym up and running continues to be a big one. "We bought the Anytime Fitness franchise two years ago and have been looking for a location since then," he said. "Finding available real estate in the area has been the biggest challenge. We signed our Chantilly lease in June."
The gym will be on Route 50, a quarter mile away from Route 28 in the Chantilly Park Shopping Center.
Launching Anytime Fitness has been both difficult and rewarding for Garcia, who hopes to eventually open a second location in Herndon.
"Finding real estate and negotiating leases, which often fall through, has been the most challenging part of the process," he said. "I think the day we open our doors will be so rewarding. It's been a long wait. The rewards are coming, though. I want to help people achieve their goals. This is going to be a great gym."