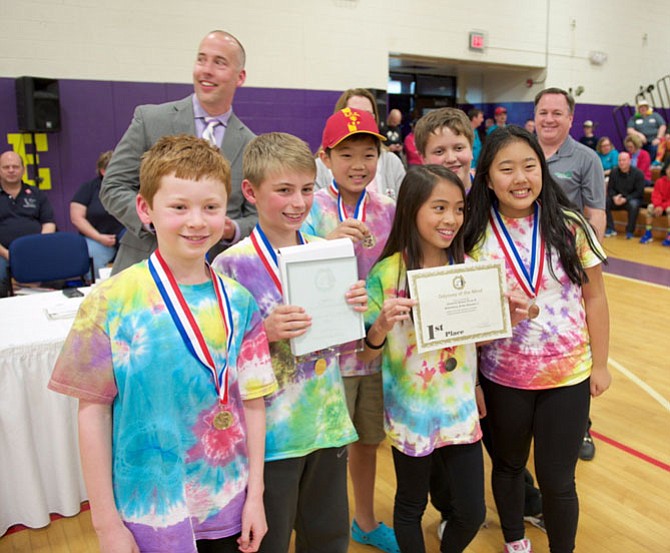 Sixth-graders from the Nysmith School for the Gifted in Herndon won the Virginia State Odyssey of the Mind Division II, Technical Problem on Saturday, April 16 in Newport News, Va.
The Nysmith Brainy Bunch are Ashley Nguyen, Christian Schipma, Sean Gillen, Emma Jing, Spencer Huang and Chandler Wimmer.
For the problem "Something Fishy," they designed and operated a technical solution that simulated multiple styles of fishing.
The team created their devices, set, and costumes from trash and recycled items that were collected from many friends and neighbors. These items were repurposed into devices, backdrops, costumes and other required items.
They will advance to the Odyssey of the Mind World Finals in May at Iowa State University in Ames, Iowa, where they will compete against teams from around the world.
Odyssey of the Mind is a creative problem solving competition requiring teamwork, creativity, technical building/engineering skills, and presentation skills. Team members apply their creativity to solve problems that range from building mechanical devices to presenting their own interpretation of literary classics. Students bring their solutions to competition on the local, state, and World level.
The Nysmith School is located in Herndon. The team members are residents of Oak Hill, Vienna, McLean, Fairfax, Oakton and Chantilly.