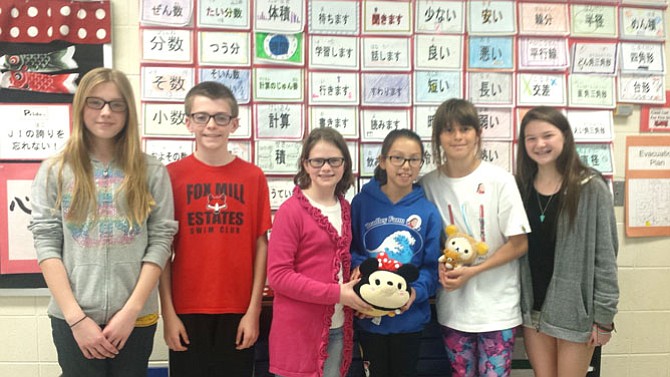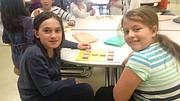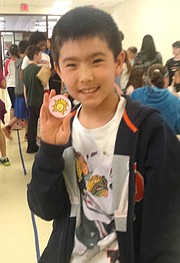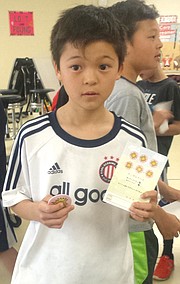 Fox Mill Elementary School fifth-grader and Japanese Immersion (J.I.) student Rylee Gustafson began studying the language when she was very young. In five years, she says she will still study Japanese but that is not all.
"I want to learn Swahili," she said. This year, Gustafson, along with several other students, sang the national anthems of Japan and the United States at the opening ceremony of this year's National Cherry Blossom Festival in Washington, D.C. At Fox Mill Elementary School there are many students who are learning some of their core subjects in Japanese, and while parents are excited about the doors that this can open, Fox Mill teachers hope students are encouraged to learn about other languages and cultures as well.
"I heard that once you learn one language it becomes easier to get others," said fifth grader Thomas Setlik, who also wants to learn German. Several students already speak more than one language at home, either with their parents, or with older siblings who went through the J.I. Program at Fox Mill.
"My older brother talked about the opportunities [studying Japanese] gave him," said Sophia Galova, who speaks Bulgarian at home.
At Fox Mill, students spend half a day, five days a week learning math, science and health in Japanese. In an effort to expose students not only to the Japanese language, but also to the culture of Japan, the school's Japanese Cultural Committee (JCC) sponsored a special assembly in which professional shogi player, Kitao Madoka, visited the school to teach the strategy game to second- through fifth-grade students in the Japanese Immersion Program. Her visit was coordinated by Robert Slate, a member of the JCC and PTA. During the presentation, conducted entirely in Japanese, students learned the differences between chess and shogi.
Fourth-grade students Tess McKinley, Maya Landein, Keira Duggan and Jenna Hamburg all admitted to never having played shogi before, and so the opportunity taught them about culture as well.

"There's no other viable way for kids to learn the language," said Alison Malzhan, a parent of two children in the J.I. Program at Fox Mill. "[This program] is not just for six weeks, it's for six years. The kids love it, and the teachers have been great." Even Fox Mill's special guest from Japan was surprised at how well the students could use the language.
However, the Japanese cultural activities are not limited only to students in the J.I. Program.
"We also have an after-school shogi club that is open to the entire school," said Noriko Otsuka, one of the J.I. teachers at Fox Mill. Other events include Japanese art projects, Hinamatsuri and an end-of-year Japanese Festival for all students and their families.