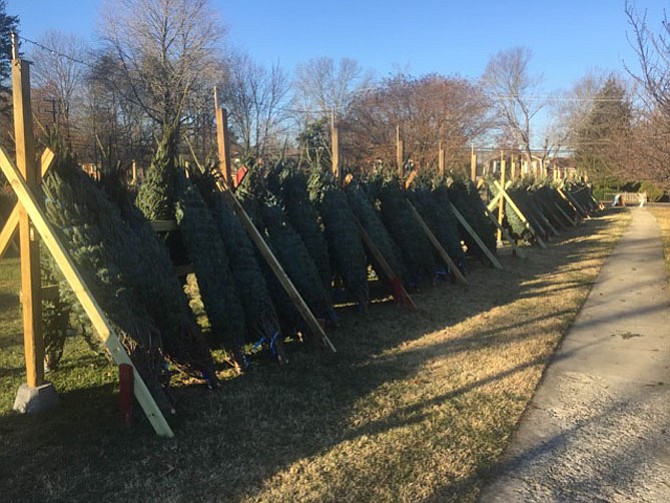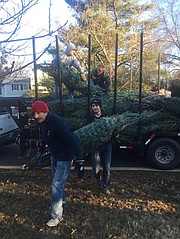 After nearly selling out the previous weekend, St. Aidan's Episcopal Church received a fresh shipment of Christmas trees on Dec. 9.
Member Ted Boling said sales are going stronger than any previous year, "so we have taken a leap of faith and bought more trees from North Carolina."
Funds raised from the sale support the church's outreach, other church activities and schools in the neighborhood.
St. Aidan's Christmas tree sale is located at 8531 Riverside Road in Alexandria. Hours are 4-6 p.m. this week and 9 a.m.-6 p.m. this weekend.