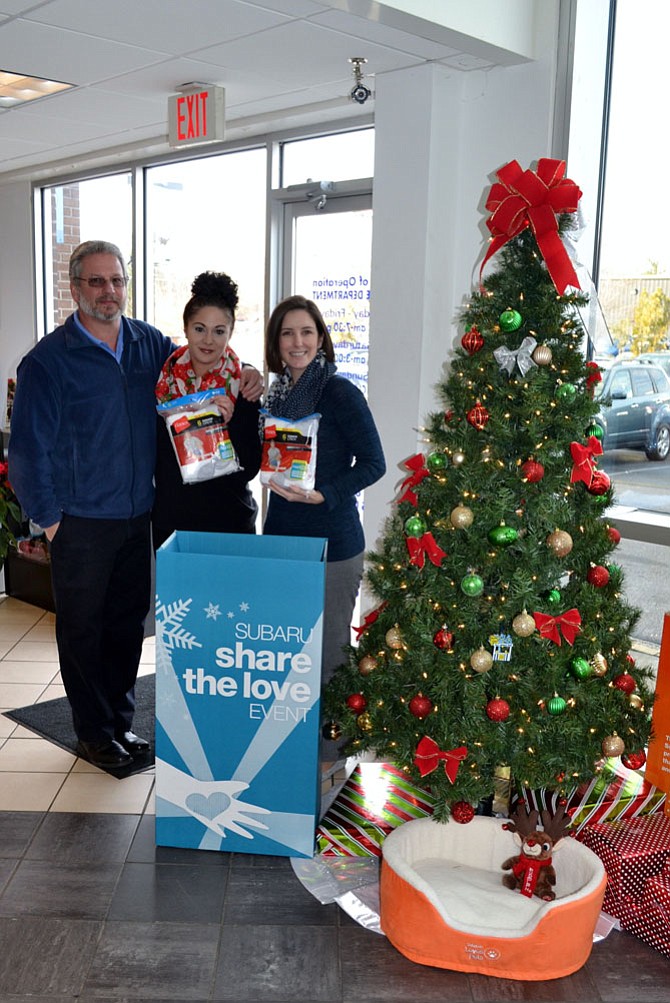 Senior Services of Alexandria (SSA) and Beyer Subaru of Alexandria are teaming up again for the 9th Annual "Share the Love" Campaign to support Meals on Wheels. Beyer Subaru has named SSA as its hometown charity for this year to raise awareness for the popular year-end sales and giving event, and drive support for Meals on Wheels through educating the community about the program and services that Senior Services provides to seniors including deliver Meals on Wheels as part of its Senior Nutrition Program. During the campaign that ends on Jan. 2, 2017, for every new Subaru sold or leased Beyer will donate $250 to the customer's choice of participating charities including SSA.
"Senior Services of Senior Services of Alexandria is proud to participate again in this year's "Share the Love Campaign" to raise awareness around senior hunger, said Mary Lee Anderson, executive director of Senior Services of Alexandria (SSA). We are honored that Beyer Subaru of Alexandria chose SSA is its hometown charity again this year and to spread the word about how Meals on Wheels is making a difference in so many seniors' lives in the City of Alexandria."
The dealership is also holding a winter sock drive for the City of Alexandria's Meals on Wheels clients. With the donation of unused socks, customers can receive 10 percent off repairs. The socks will be delivered to the seniors after the first of the year by Beyer of Alexandria employees.
"Beyer Subaru and the Subaru of America are pleased to support Meals on Wheels and Senior Services through the Share the Love event. Every month the Beyer Subaru team works together to deliver meals to members in our community in great need, said Stephanie Beyer Kirby, vice president of Beyer Automotive Group. It is our day of service and is one that brings great joy. We hope that the Share the Love event provides additional resources so even more can be served through this wonderful organization."
For information about the Share the Love Campaign, visit www.mealsonwheelsamerica.org/sharethelove.