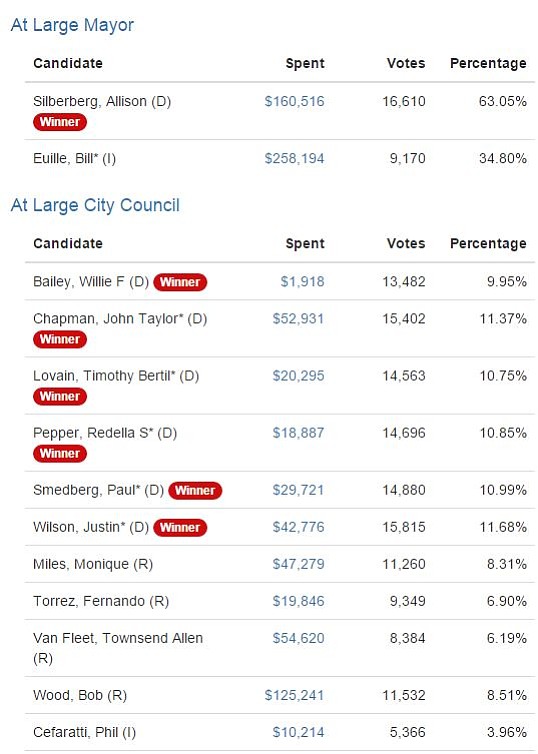 The Virginia Public Access Project compiled the finance reports from the last City Council and mayoral races, giving the public a view of how much running for an office in the city can cost.
"The numbers do not seem out of kilter," said Frank Shafroth, director of the Center for State and Local Government Leadership, in an email. "Former Mayor Euille was a long-time incumbent … an incumbent is almost always likely to raise more funds: she or he starts with a record and a nice notebook of contributors: he or she is not just a known candidate, but also one who has served in ways that have gained proponents. [Fairfax County Board of Supervisors Chairman] Sharon Bulova raised [$393,000] — more than twice as much — and was not expected to be seriously challenged. It is rare for a challenger at the local level to out-raise an incumbent — even in the unique political situation in Alexandria."
In the City Council race, spending ranged from less than $2,000 spent by City Council member Willie Bailey to over $125,000 spent by Bob Wood. However, Bailey was elected to the City Council with the rest of the Democratic slate, while Wood and the other Republicans left the election empty handed.
"Money is a key part of winning a local election, but only a part," said Shafroth. "When Jim Moran chose to take on a powerful, incumbent mayor, the factors of enthusiasm and organization proved far more valuable than campaign contributions. Money is important, but not the key to winning."