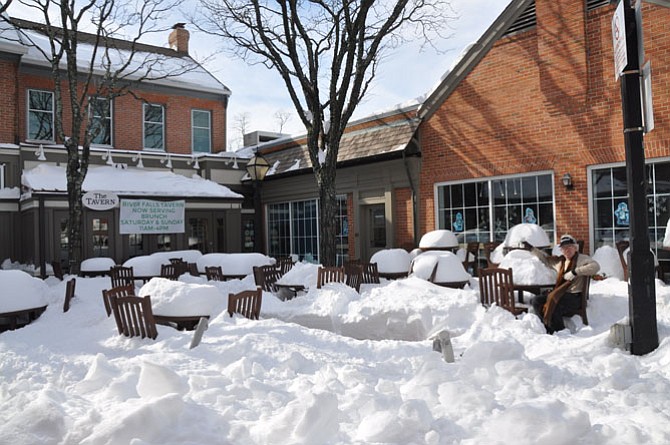 Local businesses in Potomac will remain relatively stable, but could face new hurdles in 2016, predicts Potomac Chamber of Commerce President Adam Greenberg.
"There probably won't be a ton of change. Rents are going up, which is pretty standard, but there could be challenges with the new minimum wage," he said, referring to legislation that will raise the minimum wage to $11.50 by 2017 in Montgomery County. "More government regulations are great for employees but they can make it harder for small businesses, especially if the business doesn't survive."
Greenberg also referenced the Earned Sick and Safe Leave law, which the Montgomery County Council passed last year. The law will go into effect on Oct. 1, requiring employers in Montgomery County to provide most employees in the county with up to 56 hours of paid sick leave and time off.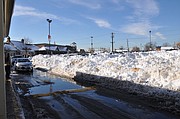 A more urgent challenge, says Greenberg, is the need for businesses to bounce back from winter storm Jonas, which meant many businesses lost two or three days of sales. "This weekend was a killer. It's devastating to a small business," he said. "If you were a business on the verge of collapse, this storm could be the final dagger."
This is particularly true for restaurants. "Friday and Saturday are our busiest days of the week," says Greenberg, who owns Potomac Pizza. "When you lose a Friday, Saturday and Sunday in the restaurant business it could set you back a month or two cash flow wise."
The cost of doing business in Potomac continues to be a challenge for small businesses, says David D. Freishtat, who serves on the Montgomery County Revenue Authority, and is an attorney at Shulman, Rogers, Gandal, Pordy & Ecker. "The rents in the Village are very, very high," he said. "Chains can afford to have a presence in Potomac even if they're not making money there because they make so much money elsewhere. But if you're talking about a little bookstore, not so much."
The draw across state lines to a variety of luxury shopping options in one place is another factor that could hurt local businesses, says Freishtat. "One thing that I see as a challenge for retail coming up in 2016 is that many people are migrating over to Northern Virginia and places like Tysons Galleria, where there's high-end shopping and plenty of parking," he said. "There's a lot of money in Potomac, but that kind of customer wants to park their car in a nice, safe environment. That's an interesting dynamic."
Banks, restaurants and real estate offices tend to have the greatest staying power in Potomac. For other businesses, survival means creating a niche. "They have to have a high quality product, customers have to like their product and it has to be reasonably priced for whatever it is," said Greenberg. "Store owners have to give exceptional customer service and give people a reason to go there instead of the mall."