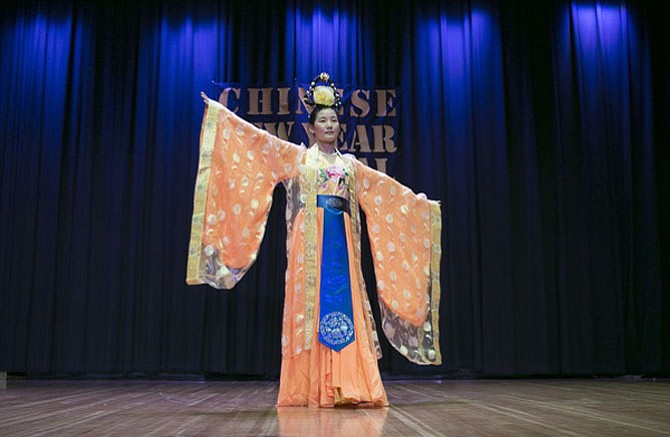 After the blizzard, dig yourself out and drive away that cabin fever. From foods to keep you warm to crisp and refreshing hikes, here is a sampling of winter activities that will tide you over till springtime. Spring begins Sunday, March 20.
Go
What's more inviting than a chocolate fountain? No golden tickets are needed to attend the McLean Chocolate Festival happening on Sunday, Jan. 31 at the McLean Community Center. Tickets are $2 for all and free to children under six. The chocoholics' dream is from 11 a.m. to 5 p.m. The McLean Community Center is located at 1234 Ingleside Ave., McLean. For information, visit www.mcleanchocolatefestival.org.
It's a Mardi Gras Party at the American Legion Post 180 on Saturday, Feb. 6. Music by DJ Richard Cunningham, also known at Dr. Jazz. Enjoy a feast of jambalaya and hors d'oeuvre. Come in costume for a chance at a prize. Cost is $25 at the door. The party will be at 330 Center St., N, Vienna. For information, call 703-938-9535.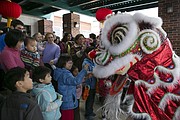 Celebrate the Year of the Fire Monkey at the Ninth Annual Chinese New Year Festival on Saturday, Feb. 6. Monkeys are characterized by curiosity, mischievousness, and cleverness. This year's event will promote wisdom. Legend has it a terrible monster called Nian would come once a year to eat crops, livestock and errant children. One day an old beggar man came and told the villagers that the monster is actually a scaredy cat but no one believed him. The villagers fled or hid. But the next day, they found that everything was alright. The old man, who turned out to be deity, had chased Nian away and he left traces of how he had done it. The story varies but one thing remains the same, celebrating the triumph over the monster Nian. The Ninth Annual Chinese New Year festival will be held at Luther Jackson Middle School, 3020 Gallows Road, Falls Church, from 10 a.m.-6 p.m. Admission is free. Snow date is Feb. 13. For information, go to www.chinesenewyearfestival.org.
The Vienna Woman's Club presents a Daddy Daughter Dance on Friday, Feb. 5. Fathers, grandfathers, big brothers, godfathers and family members are welcome to mingle with special fairytale guests. The cost is $25 per couple. The event is for ages 3 years to those in sixth grade. The dance will be held at Marshall Road Elementary School, 730 Marshall Road, SW, Vienna. Get tickets at https://vwcdaddydaughterdance.eventbrite.com.
You know spring is almost here when Vienna holds its egg-hunt. The Flashlight Egg Hunt will be on Friday, March 18 at Glyndon Park, 300 Glyndon St., NE, Vienna. Enjoy a family evening searching for eggs and prizes in the dark. Please bring a flashlight so you can find the eggs. Jump like a bunny in the moon bounce and visit the Easter Bunny. The hunt starts at 7 p.m. Call 703-255-6360 for more information.
For something more traditional, there is also the Old-Fashioned Egg Hunt and Roll on Saturday, March 19 at the Freeman House, 131 Church St., NE, Vienna. Children 12 and under and their parents are welcome to participate in an egg roll and visit with Easter Bunny, presented by Historic Vienna, Inc. The event is from 10:30 to 11:30 a.m. Call 703-938-5187 for more information.
Do
Take a Hike with a hiking group or club. Capital Hiking Club meets on Saturdays and has pick-up service at the Vienna Metro North Parking Lot, 9550 Saintsbury Drive, Fairfax. The club buses hikers to the hiking destination. Short and long hikes available for each hike. Snacks and beverages available after hike completion for a small fee. Hike fees are $25 for member and $28 for non-members. For more information, go to www.capitalhikingclub.org.
The Mid-Atlantic Hiking Group offers multiple hikes of varying degrees of difficulty every weekend. They have carpool options that meet at the Vienna Metro. Price for the hike is $2 on average. For more information visit the group's Meetup page at http://www.meetup.com/Mid-Atlantic-Hiking-Group/.
Prefer the solitary tromp through the woods? Fairfax County has trails for hikers, walkers, bikers and horseback riders. Check out one near your at http://www.fairfaxcounty.gov/parks/trailsframe.htm. If hiking alone, let someone know where you are going.
If learning a musical instrument is one of your New Year's resolutions, winter is the time to make it happen. Wolf Trap offers piano, guitar and voice lessons. Lessons are taught at the Center for Education, 1645 Trap Road, Vienna. For more information, visit www.wolftrap.org.
Or perhaps, it's art that moves you. Then, take an art class at the McLean Project for the Arts, 1234 Ingleside Ave, McLean. Learn a new skill or enhance that talent. Visit http://www.mapaart.org/art-classes, or call 703-790-1953.
Eat and Drink
One does not have to go to Canada or New England to enjoy a quintessential winter favorite--maple syrup. Colvin Run Mill, 10017 Colvin Run Road, Great Falls, is holding a Maple Syrup Boil Down on Sunday, Feb. 7, 21 and March 6 from noon to 2 p.m. The sap is rising and the maple trees are tapped. Now it's sugaring time. Bundle up, brave the weather, watch and learn as sap is boiled down into sweet syrup over an open fire. Sample the delicious combination of maple syrup over fresh baked cornbread. While supplies last. This is an outdoor program, so please dress appropriately. Cost is $5 per person. No reservations required. 703-759-2771.
Feeling fancy? At Wine at Wolf Trap, guests will enjoy a five-course dinner with perfect wine pairings and live entertainment by The Olivera Quintet, previewing Filene Center summer performances. This intimate evening of extraordinary wines and cuisine will be on Saturday, March 19 at the Barns, 1551 Trap Road, Vienna, at 6 p.m. Tickets are $500-$10,000. Reserve by Feb. 19. For more information, visit www.wolftrap.org.