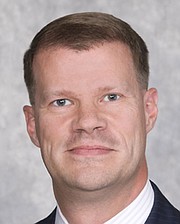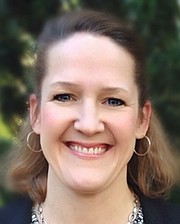 The election for Fairfax City Council was held May 3, but the official winners won't be decided until this week. That's because a panel of three judges has determined that a recount should be held.
It's also precedent-setting because this marks the first time in the history of the Commonwealth that there will be a recount in a multi-candidate race for the same position. It was slated for this Wednesday, June 8; but at press time, the results were not yet in.
SEVEN CANDIDATES vied for six positions, with just three votes separating the two with the lowest vote totals, incumbents Nancy Loftus, with 1,819 votes, and Jeff Greenfield, with 1,816 votes. So Greenfield filed a motion with Fairfax County Circuit Court to have their votes recounted.
But then things got really complicated. "I found out on the filing date that everybody on the Council needed to be notified," said Greenfield. "So my attorneys filed an amendment to the motion and sent it out to everyone that day, May 13. But they didn't get it in the mail until the following Monday."
Loftus then had her attorneys file a motion to dismiss Greenfield's motion because he didn't originally notify all the Council members. The reason they all needed to be made aware of a possible recount is because two other Council candidates, Michael DeMarco and Jon Stehle, who finished fourth and fifth, respectively, had only a 1-percent difference between their vote totals.
Still, said Greenfield, four out of the five other Council candidates – including Stehle and DeMarco – submitted letters in support of the recount. Loftus did not and Ellie Schmidt took no position.
Greenfield and Loftus faced off in court last Wednesday, June 1, before Fairfax County Chief Circuit Court Judge Bruce White, plus Judges Joe Ellis and Beverly Snukals of Spotsylvania and Richmond, respectively. There, Loftus's attorney, Jason Torchinsky, argued that Greenfield's initial petition didn't name the other Council members and his amendment wasn't filed or served to the other candidates within the 10 days after the election results were certified.
"The original petition was deficient and should be dismissed – and the amendment recognizes that," said Torchinsky. "Both should be denied and the recount should not take place. There are at least two other candidates within 1 percent [of each other], and you can't declare the winners unless you recount all the ballots for all the candidates."
Although Greenfield's original petition only referred to himself and Loftus, said Ellis, "The [state] statute [regarding vote recounts] doesn't address a multi-candidate, multi-seat election. It's not clear."
Attorney Jay Myerson, representing Greenfield, said his client "followed the literal language of the statute and served just one candidate. I think the motion to amend could be denied and the court could still grant our original petition and include everyone in it."
"What we're asking is for a recount to go forward where the margin of victory was a mere three votes," continued Myerson. "And [this would] ensure the integrity of the election and let the citizens know the vote count was accurate. The statute says you have to file and serve the candidate ahead of you in a timely manner – and [Greenfield] did."
Myerson further contended that dismissing Greenfield's petition for a recount wouldn't serve the public interest. And, he added, "The Virginia State Supreme Court has ruled that statute should be liberally construed. The five other candidates voluntarily filed documents with the court and said they'd be willing to participate in a recount. And there are no precedent-setting cases addressing an instance like this – [recounting] a multi-seat race."
THE JUDGES then took a recess to deliberate. And when they returned, White said, "The panel finds that the motions to amend and dismiss be denied. The court adds the other parties to the action, and we will go forward with the recount."
Snukals asked the attorneys, "How do you envision the recount to proceed – a re-tabulation of the votes of all seven candidates?
"Yes," replied Torchinsky. "We anticipate one out of every three ballots will have to be hand-counted." Optical-scanner ballots and machines are used; so, he said, "Any ballot where people didn't vote for all six candidates will be rejected by the machine and hand-counted."
He said there'll be four scanning machines, two recount officials – one each representing Loftus and Greenfield – and at least one observer per machine. (Up to seven observers are allowed). Myerson agreed, but also noted that two email ballots that were received would have to be recounted, as well. The June 8 recount took place in Circuit Court and was anticipated to possibly take all day.
After last week's court hearing, Loftus said, "I'm glad the court agreed with us that the recount had to include all the participants, not just Jeff and me. That's all we wanted from the very beginning."
Greenfield said he just wanted to know for sure who's the right person to be sworn in on June 30 – him or Loftus. "I'm pleased with the judges' ruling," said Greenfield. "We ensured that the integrity of the election process is intact, and the residents of the City of Fairfax can be assured that we'll know who the voters intended to elect."