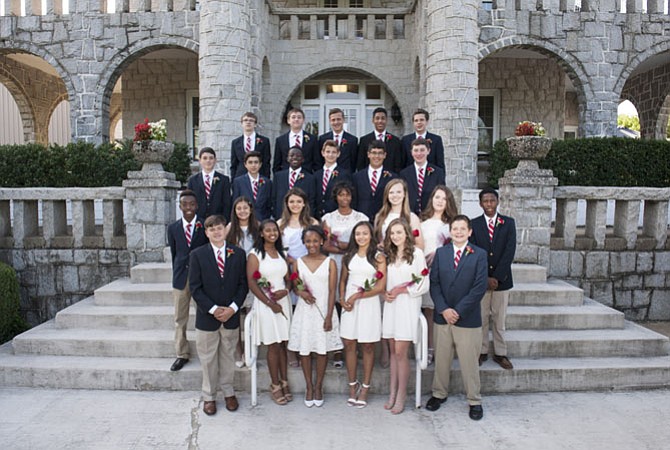 Browne Academy held its graduation ceremony on Friday, June 10, in the school's Center for Athletics and Performing Arts. The 24 members of the Class of 2016 walked the stage to accept diplomas recognizing their successful completion of eighth grade.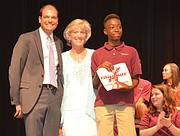 Each year Browne Academy presents three special awards to students in the graduating class:
Elyssar Grimmett received The Alex Clain Performing Arts Award, which recognizes a student who demonstrates the same passion and commitment to the performing arts as the founder of the school's drama department.

Katie Feeley-Leetz won the Peter V. Aliferis Award, which honors a student who exhibits the qualities of the first president of the Browne Academy Board of Trustees. Like Aliferis, Feeley-Leetz demonstrated a strong love for Browne Academy and great respect for independent school education.

Herbert Rouson received the Marion Browne Award, a faculty-nominated award given to the eighth grade student who best exemplifies the school's mission and core values (excellence, character, diversity, community). In presenting this award, Head of School Peggy Otey said that Rouson "lives the mission of the school in a quiet, unassuming way. He demonstrates an impeccable character and strong work ethic and is kind and encouraging to his classmates."
During the ceremony, the school also recognized five "lifers," including Max Bloom, Anthony Dmytrijuk, Feeley-Leetz, Richard Germroth, and Matthew Lettieri. These students started at Browne Academy in preschool and remained through graduation.
See www.browneacademy.org.