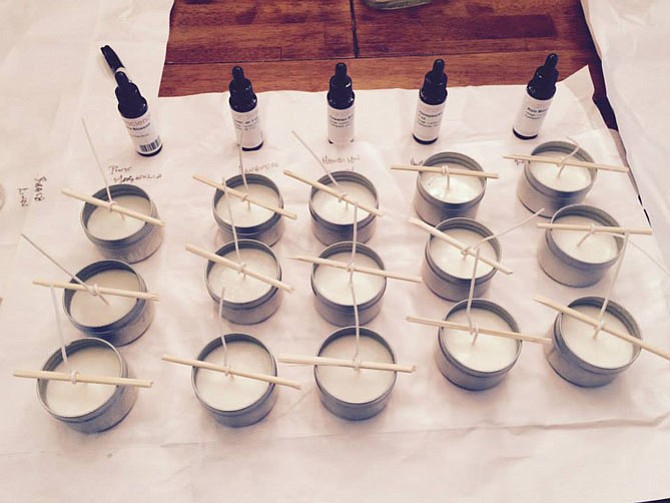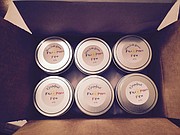 Inspired by a candle-making segment on the TV show "The Chew;" three local brothers decided to go into business together. Zach, Nico and Anthony De Leon started their small business to have fun and to earn some extra money. Their slogan is "Homemade scented candles by Hand of Brothers."
Filipino Fire made its debut in May at The Girls Night Out shopping event held at St. Raphael School. Nico came up with the name of the company by using the name of his fantasy football team. They use flaked wax and wicks to make their candles in tin cans. There are several scents such as rainwater, grapefruit, lavender, beach linen, and Hawaiian breeze. Zach said, "The most popular fragrances are pink magnolia, jasmine and honeysuckle."
Nico feels that "Being in business with my brothers works out well because we each have separate jobs. Anthony makes the candles, Zach does the accounting and spreadsheets and I do the marketing and social media."
Anthony crafts the candles in the kitchen. "I use a pitcher and warm water to pour the wax into the tin cans and tie the wicks to chopsticks until the wax hardens. It takes about five hours to make a candle." The labels can also be customized with photos or logos.
"We learned a lot from working with family and different aspects of running a business," Nico said. "We learned people skills, how to market our product and customer service."
Zach agreed: "We learned about the financial aspects, business revenue and profits. I am a business major so running the company helps me with my studies."
Anthony added, "In the future; we hope to market more and attend more events and venues. We also just added a twitter account."
Contact the brothers at filipinofire@outlook.com to order candles.
Also "Like" on Facebook or follow on Twitter https://twitter.com/FilipinoFire.