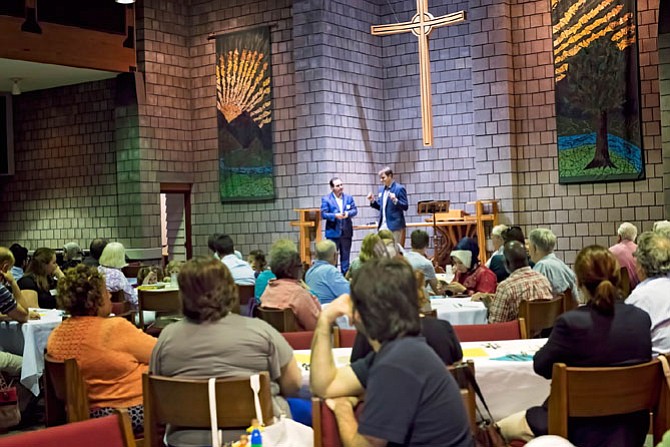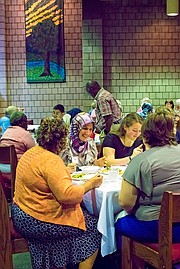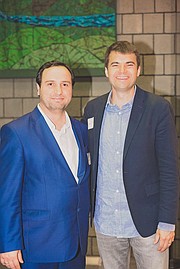 Burke Presbyterian Church hosted members of the Ezher Bloom Mosque for a Ramadan fast-breaking meal at sundown on Thursday, June 23. The interfaith gathering drew about 100 people and included a range of ages from both congregations.
"In the aftermath of the Orlando shooting, we are invited by some once again to fear Muslims," said the Rev. Jarrett McLaughlin, co-pastor at the Burke church. "Burke Presbyterian Church is not going to do that. We're going to share in friendship and dialogue."
McLaughlin and the mosque's Imam Mehmet Ayaz together led the event. "Being a neighbor is very important to us," Ayaz said. "If you want to be a Muslim, you need to be concerned about your neighbor. We have this hunger for friendship."
Children caught fireflies at dusk outside the Oak Leather Drive church. Over cubed meat, rice, salad and honey balls, the two congregations shared stories and family pictures and held one another's babies.
These days, Ayaz said, simply hearing the word "Muslim" can elicit fear among members of his community. "I'm worried what's going to come next," he said. Will people make a reference to terrorism? To hatred? "We are demonized on a daily basis."
That's why gatherings like the one last week are so important, he said. They are "proof that God exists and is all powerful," Ayaz said.
Fatima Ankaya came from Ezher Bloom and sat with her mother at a round table, along with a group of Burke Presbyterian women. She talked about her own fasting schedule and why this practice is important for staying centered, for slowing down, and for remembering those who are less fortunate.
"This is a house of prayer for all people," Burke Presbyterian co-pastor Meg McLaughlin said.