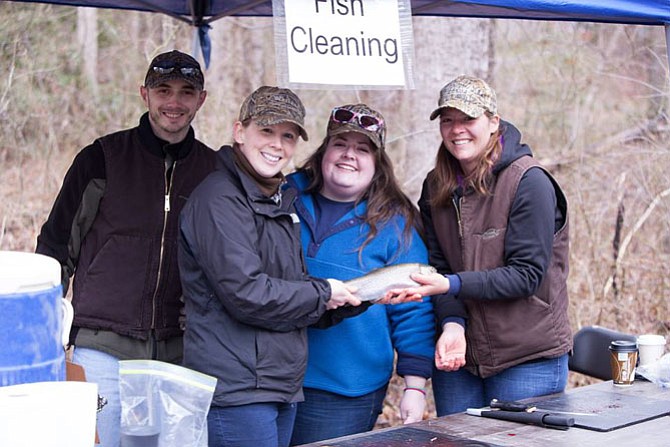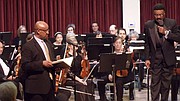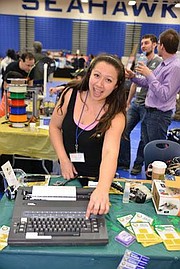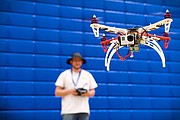 With the arrival of March, Reston will soon welcome back warmer spring days. The ice skating rink at Reston Town Center will close on March 13. As spring approaches, Reston will host a variety of events in early March. Adventure Cycling Association, Reston Association and the Reston Bike Club will hold a gathering for cycling enthusiasts on Sunday, March 6 from 3 to 5:30 p.m. at Reston Association Office at 12001 Sunrise Valley Drive, Reston. Information about Adventure Cycling's 40th anniversary events, national advocacy projects, bike tours and membership will be provided.
Tuesday, March 8, from 10 a.m. to noon an Appraisal Roadshow will be hosted at Reston Association at Conference Center at 12001 Sunrise Valley Drive, Reston. The Appraisal Roadshow delivers a treasure hunt experience in a fun, educational and rewarding forum. Bring personal valuables, such as jewelry, coins, timepieces, porcelain, artwork, or other heirlooms and the appraisal experts will educate the audience with interesting facts and information on ''What it is," "What it's worth," and "What you can do with your treasure." Registration is required, $7/per resident of Reston; $10/non-resident.
Reston Community Center at Hunters Woods will host a Spring Flea Market on Saturday, March 12, 9 a.m. – 1 p.m. The event is free to attend, and is an opportunity to get spring cleaning underway. After the event, vendors can bring any unsold items home or RCC staff will collect and donate all unwanted items to a local charity.
At Reston Town Center, on Saturday March 12, 8:30 a.m., the Lucky Leprechaun 5k will be presented by Potomac River Running. Participants enjoy a fun filled celebration and are welcome to bring the whole family. The event includes a kids' fun run, face painting, cotton candy and more. Register at prraces.com/luckyleprechaun.
Sunday, March 13 is the date for the annual NoVA Mini Maker Faire 2016. The third annual NoVa Mini Maker Faire will be at South Lakes High and Langston Hughes Middle schools in Reston. This event features all kinds of "makers" from technology enthusiasts, crafters, scientists, and everyone in between. There will be opportunities for people of all ages to participate. Tickets are $15 for adults, $5 for children, and $40 for a family (up to five people) in advance; same-day tickets are $20 for adults and $8 for children. Volunteers get free admission.
More than 100 makers will share their knowledge through hands-on projects for adults and kids in areas from primitive tools and blacksmithing to drones and 3D printers. NoVa Mini Maker Faire is independently organized by Nova Labs and is operated under license from Maker Media, Inc. Sponsors and community partners include: Fairfax County Public Schools, Reston Community Center, Community Foundation of Northern Virginia, Fairfax Connector and GEMS.
St. Patrick's Day Senior Social will be held on Wednesday, March 16 from noon to 2:30 p.m. at Reston Community Center, Hunters Woods. Spend the afternoon with friends while enjoying traditional Irish fare, Irish music and entertainment. Attendees can plan a social calendar while learning about upcoming 55+ trips, classes, and events.
The community is invited to a Reston Community Orchestra performance featuring "an afternoon of dazzling keyboard artistry." The concert will be held on Sunday, March 13 at 4 p.m. at Reston United Christian Parish (UCP), located at 11508 North Shore Drive, Reston. The performance is free but seating is limited.
Saturday, March 19, Snakeden Branch Stream in Reston will host the Reston Kids' Trout Fishing Day. Children ages 2 to 12 will be provided with necessary equipment to learn about fishing and make a catch. Volunteers will show kids how to bait, cast, hook and even cook their freshly caught dinner. Trout Unlimited members also will help children clean their catch. Registration is required for this event, and all children must be accompanied by an adult (who may not fish during this time).