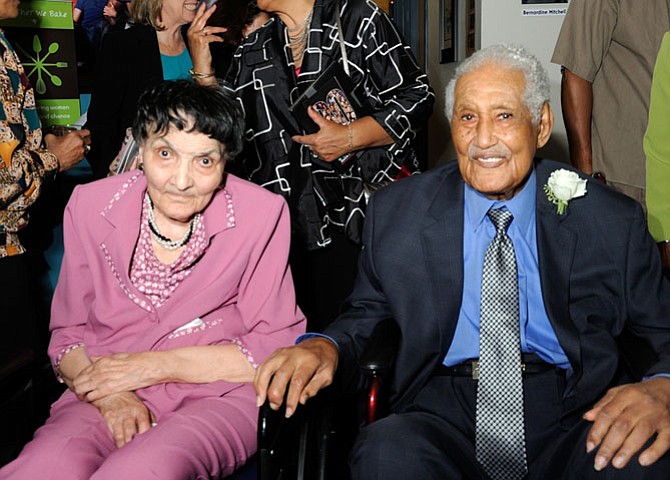 To her friends, she was affectionately known as "Peaches." But the tender moniker belied the fierce, unyielding spirit of Dorothy Turner, a descendant of one of Alexandria's oldest African American families, when she was fighting for equal rights for public housing tenants.
A resident of public housing during the turbulent Civil Rights era, Turner advocated on behalf of the city's low income and minority residents. Together with fellow activist Gwen Menefee-Smith, Turner helped found the Alexandria Tenants Council in 1970 in an effort to establish non-discriminatory housing policies. On March 3, the pioneering champion of tenant rights died at the age of 87.
Born Dorothy Evans on Jan. 4, 1929, Turner was raised in the Del Ray section of the city. She attended St. Joseph's Elementary School and Parker-Gray High School. She married Howard Turner and in 1968, moved into what was then the John Roberts public housing complex in the northwest section of Old Town.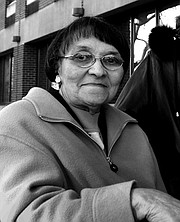 After finding the conditions less than adequate and facing what she and other tenants felt was intimidation and disrespect from the Alexandria Housing and Redevelopment Authority, Turner worked with the Urban League, the NAACP and other advocacy organizations to establish a platform for residents to bring their concerns to city officials.
For her sustained efforts championing tenant rights, Turner, along with Menefee-Smith, was named a Living Legend of Alexandria in 2012. Following her selection, Turner said she had been inspired by her older brother, William "Buddy" Evans, one of five men arrested in 1939 for protesting separate, but unequal public library facilities.
In addition to her fight to improve housing conditions and policies, Turner sought to preserve and increase the stock of public housing in Alexandria. In later years, she and Menefee-Smith expanded their advocacy to include programs for senior citizens, affordable health care and at-risk special needs students.
Despite her diminishing physical mobility, Turner continued her campaign for disadvantaged families well into her 80s.
"I've lived a full life," Turner told Living Legends of Alexandria. "And am blessed the Lord let me live so long to help people."
Turner was preceded in death by her husband, Howard Turner, and her daughter, Gayle V. Turner. She is survived by her children, Bernadette Grimes (Douglas), Darryl Turner, Carl Turner and Brian "Jeff" Turner; her siblings, Louise Lewis (Franklin) and Joseph Evans (Marva), and several grandchildren and great-grandchildren.
Visitation will be held Thursday, March 10, from 6 to 8 p.m. at Greene Funeral Home, 814 Franklin St. The Rosary will be recited at 7 p.m. followed by reflections. A viewing will be held Friday, March 11, at St. Joseph's Catholic Church, 711 N. Columbus St., from 10 a.m. until the Mass of Christian Burial begins at 11 a.m. Interment will follow at Mount Comfort Cemetery.