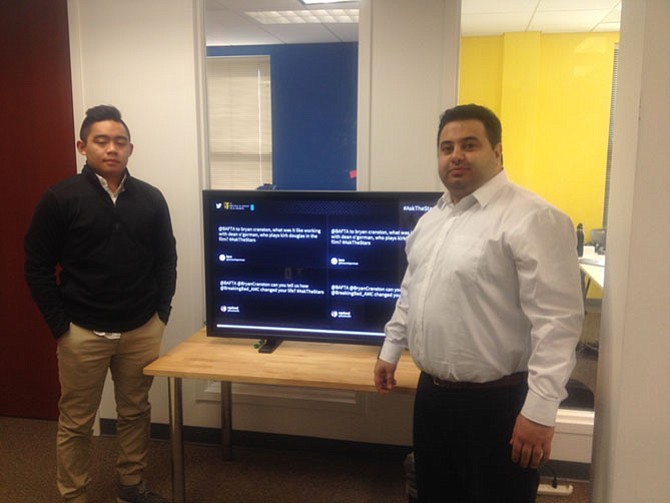 Reston based MetroStar Systems was named a finalist of the 10th Annual Helios Apollo Awards for the communication and culture categories. Celebrating its 10th season, The Helios Apollo Awards honors employers in Greater Washington for excellent talent development. The Awards are presented by Helios HR, a human capital management, consulting and talent acquisition firm headquartered in Reston. MetroStar Systems will be honored at the Apollo Awards breakfast ceremony on Wednesday, June 1 at Hyatt Regency Reston.
Ali Manouchehri leads the two companies, federal contractor MetroStar and social media strategy startup Zoomph. Zoomph now directs social media for the Washington Wizards, Capitals and other sports teams. It also has worked with government agencies and corporations. Zoomph, a social media engagements and analytics tool launched by MetroStar Systems offers an end-to-end solution to ignite content, marketing, and business from start to finish in real-time. "We grew really fast in sports and entertainment," said Amir Zonozi, chief strategy officer of Zoomph. Zoomph has also taken overseas projects in Brazil and the U.K.
Zonozi and staff at Zoomph marry analytics with visual media, and find brand affinities with what people share online. The team at Zoomph have the ability to find demographics for social media users, and identify relevant topics and associations. "We can turn fans into marketers," said Zonozi, who believes social media shares traits with the discipline of psychology. While there is some chaos in social media, it can be used to build a sense of loyalty and connection with clients and patrons. Many staff at Zoomph studied in Virginia, and some obtained diplomas from Langley and South Lakes High School.
RESTON BASED VideoBlocks, a Shutterstock competitor and provider of stock video, images and audio, achieved a number of milestones. These include attracting 130,000 total subscribers since being founded in 2009 and 8,000 active content creators/distributors in its video marketplace. In January, chief marketing officer TJ Leonard was promoted to CEO, and former CEO Joel Holland become executive chairman of the board. In 2015, VideoBlocks made deals with Discovery Communications, YouTube, Vimeo and BuzzFeed.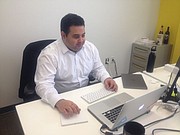 VideoBlocks.com site is a subscription-based site that provides members with unlimited downloads of stock video, After Effects templates, motion backgrounds and more. AudioBlocks.com launched in 2014 and offers music tracks, sound effects and loops into a content library. AudioBlocks features a design overhaul, as well as a content discovery process specifically built for music. Users can search for a track based on mood, genre, instruments, tempo and duration.
Reston is an active area in the D.C. tech community, and in addition to being the location for companies such as Microsoft and Bechtel, there are opportunities for freelancers. On Thursday mornings, entrepreneurs meet at real estate consultant Tim Finefrock's office at Plaza America to review business tips. "Tim is serious about teaching people about business, people are very helpful and it is a good group. They are all about helping build a business, and grow a business," said Robert Fredeen, a financial advisor at Capitol Financial Partners who has attended the group for a year.
"I really like the educational aspect," said Chris Paolucci, director of Strategy and Visual Information Specialist for Mediavolution Visual Strategies. "Video is a very powerful communications medium, and we like helping people tell their story. We have a video marketing tool for our clients to convert viewers to customers," said Paolucci. In this day, it is not just about having a video, but also one that is impactful. Based in Reston, Mediavolution Visual Strategies services the D.C. area and offers event coverage, live webcast, and post-production services.
RESTON has also hosted the Washington West Film Fest, an autumn event which screens documentaries, narratives and short films.
National Wildlife Federation headquarters are in Reston, and this organization continues connecting children to wildlife experiences through their award-winning publications and film ventures. For college students, student media group such as George Mason University's WGMU radio and school newspaper Fourth Estate weekly are opportunities to network and gain further experience. "Through my time as a radio DJ and on the staff at WGMU Radio, I have built so many local media contacts, and was able to get other job opportunities because of the resume builder that is student media outlets," said Jesse Robinson, general manager at WGMU Radio.