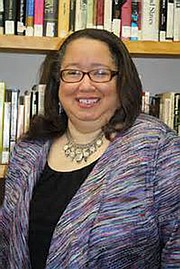 Audrey P. Davis, director of the Alexandria Black History Museum, has been appointed by Gov. Terry McAuliffe to the State Historical Records Advisory Board. The board serves as the central advisory body for historical records planning and related projects developed and carried out by the state, and promotes an understanding of the role and value of historical records.
Davis was hired by the City of Alexandria in 1993 and has served as the Alexandria Black History Museum's director since 2014. In 2004, then Gov. Mark R. Warner appointed Davis to the board of the Virginia Foundation for the Humanities (VFH). In 2007, then Gov. Timothy Kaine re-appointed her to the VFH Board for a second term.
Davis is the former president of the Alexandria Historical Society (AHS) and currently serves as the AHS vice president. She was past president of the Virginia Association of Museums Council. Currently, Davis serves on the boards of Preservation Virginia, Carlyle House and Living Legends of Alexandria.
More like this story