France, India, Ethiopia, Peru, the United States — Mother's Day is universal. It is celebrated in each country, city and town differently, but there is one universal sentiment. Thank you.
In Alexandria there are many ways to say thank you to Mom. Flowers and candy are a wonderful way to say thank you and the list of florists and confectioners is long, but if you really want something special look no further than to the moms that make up the Old Town Boutique District.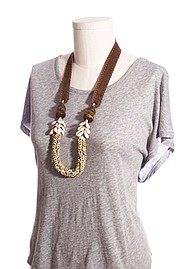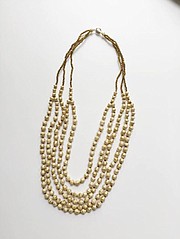 According to Working Mother magazine, mothers own nearly one in every three small businesses. And with women-owned businesses generating $3 trillion for the economy that adds up to a lot of mom power. The Old Town Boutique District once again breaks the mold. More than half of the District's members are moms. These women know what a mom needs.
So for this Mother's Day we went straight to the experts and scoured some of our favorite mom-owned Old Town Boutique District stores for the perfect gift.
Prepare Mom to hit the pool in style this summer. She can look effortlessly cool wearing Rebecca Minkoff tassled sandals and toting towels and sunscreen in a Mar Y Sol raffia bag from Bishop Boutique. For the mom-to-be summer maternity wear from 529 Kids Consign is affordable and adorable.
The mom who loves to cook will enjoy a seat in a La Cuisine knife skills class and a gift certificate for the chef's knife of her choice. One could pair that with delightful olive oils and vinegars from Olio tasting room and a hand thrown Farmhouse Pottery olive oil bottle from Red Barn Mercantile and mom will know how much you appreciate her cooking.
To commemorate the new mom or mom-to-be, how about knitting them a beautiful baby blanket with some of the abundant hand-dyed wools found at fibre space. Or perhaps an heirloom quality Christmas ornament commemorating the day she became a mom. Both are equally sweet and a loving lasting gift that can be passed down through the generations.
Finally, what mom doesn't deserve a bauble or two. Available at The Shoe Hive mom makers Twine and Twig create statement necklaces made of found natural materials like antlers, burrs, and shells. Curated has hand made, fair trade jewelry from 31Bits that is made by mothers for mothers in Uganda. The fair wages allow women to earn an education so that they too can be entrepreneurs one day.
This Mother's Day remember to thank your mom by shopping locally.