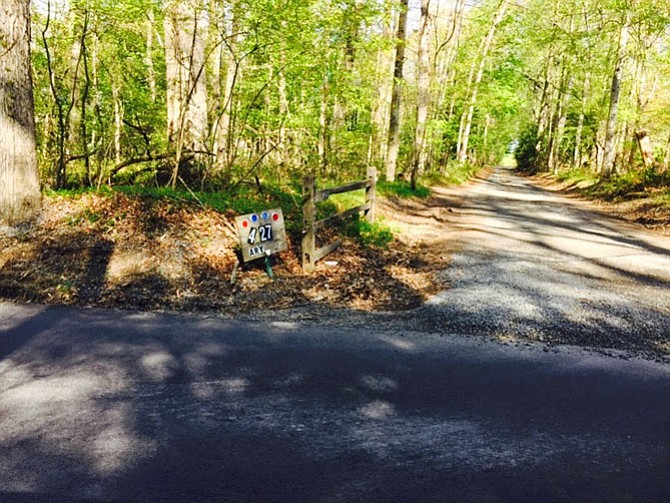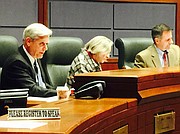 The Fairfax County Planning Commission is scheduled to reconvene on Wednesday, May 18, to make a recommendation to the Board of Supervisors on the development of Brooks Farm.
This week, Great Falls Citizens Association will hold what representatives call "an important Town Hall meeting," on Tuesday, May 10, after this week's Connection presstime.
"The program will feature presentations by Great Falls residents who have been involved recently in the negotiations over certain issues arising from a proposal to rezone Brooks Farm as a cluster development; these issues include storm water management, tree preservation and road access," according to Great Falls Citizens Association documents. "The developer, Basheer and Edgemoor, has revised its original development proposal several times in the past year in response to discussions with Fairfax County and Great Falls residents."
GFCA continues to oppose approval of the current proposal to rezone the 51.9 acre Brooks Farm property from the R-A zoning district to R-E Cluster (Residential Estate). The applicant proposes to build 20 single family detached homes on the farmland off Springvale Road and around Walker Lake.
Great Falls Citizens Association has held numerous meetings on the proposal, touching on environmental questions including septic, well, stormwater and tree canopy.
More than 1,400 people in Great Falls signed a petition opposing the development.
Many testified before the county's Planning Commission in a four-hour hearing that started Thursday, Jan. 21 and lasted past 2 a.m. on Friday, Jan. 22.
"We are the voice for Great Falls. We find that consensus and take it to the county to make sure our voice is heard," said Great Falls Citizens Association president Eric Knudsen.
Basheer/Edgemoore-Brooks spent more than a year revising its application in attempt to meet concerns of residents, especially regarding density, septic, stormwater, environmental, well, water, preservation of trees, and other features of the property around Walker Lake.
"It is very clear this is a special piece of property to people in the community," said Gregory Riegle, representing the developers. "We went to great pains to ensure that we have complete answers to questions."
GREAT FALLS was part of a downzoning more than 30 years ago designed to protect drinking water and the Potomac River, with much of the area zoned for one house for five acres.
The Fairfax County Planning Commission has deferred a decision monthly while several remaining issues are addressed.

These issues will be covered at this GFCA meeting, according to GFCA.
"All GFCA members and Great Falls residents are encouraged to attend, both because of Brooks Farm's importance and also because this meeting will provide a window into how the County evaluates rezoning and development proposals, and how the opinions of neighbors, HOAs, civic organizations and residents factor into their decision," according to GFCA.
See http://ldsnet.fairfaxcounty.gov/ldsnet/ZAPSMain.aspx?cde=RZ&seq=4194460.