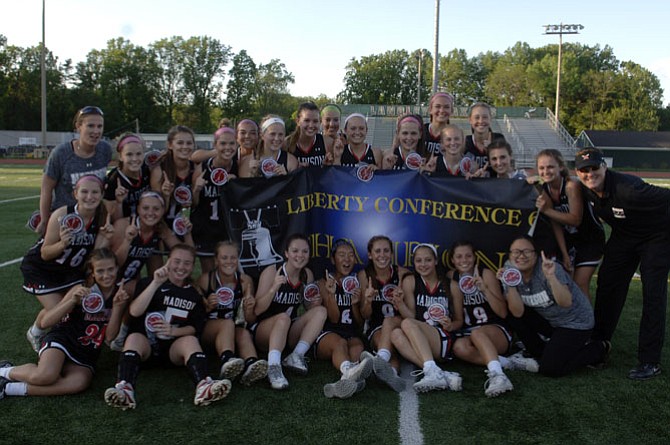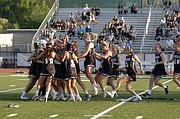 The Madison girls' lacrosse team entered Friday's Conference 6 tournament final as the five-time defending champion.
The Warhawks, however, felt their opponent was the one carrying the target on its back.
Langley, the tournament's No. 1 seed, was undefeated and had already beaten Madison, 14-10, during the regular season. But while the No. 2 seed Warhawks were an underdog on paper, they played like a team unwilling to relinquish its place atop the conference.
The Warhawks built a six-goal second-half advantage and held on for an 11-9 victory over the Saxons on May 13 at Langley High School. Madison captured its sixth consecutive Conference 6/Liberty District championship and defeated Langley in the conference/district final for the fifth time in six seasons.
"Awesome," is how midfielder Andie Battin, one of four seniors on the Madison roster, described the feeling of victory. "I'm a senior, so 4-for-4 (in conference/district championship games). It's pretty exciting."
Battin said not being the top seed resulted in less stress for the Warhawks.
"Definitely thought we had something to prove, especially since, normally, we're the ones that everyone wants to beat," Battin said. "It's definitely different [being] on the other side of that."
MADISON fell behind early during its regular-season loss to Langley. On Friday, the Warhawks never trailed and entered halftime with a 7-5 lead.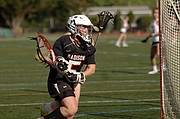 "I think we used their win as motivation to work harder at practices," Madison sophomore goalkeeper Ellie Socher said, "and really show up today [and] come together as one."
Madison scored three times in the first 10 minutes of the second half and extended its lead to 11-5 when junior attacker Annabel Bentley found the back of the net with 4:47 remaining.
Langley made a late push, scoring four goals in a 1-minute, 35-second span, but the Saxons couldn't avoid their first loss of the season.
"The four-goal surge displayed what our team can do when we play as one team together on the field," Langley senior attacker and Conference 6 Offensive Player of the Year Halle Duenkel wrote in an email.
First-year Madison head coach Adam Norton said the Warhawks focused on limiting Langley's opportunities in transition.
"Their transition is lethal," Norton said. "Our main goal was to, basically, try and kill that and force them into [a] settled [offense], where we could control the situation better."
Madison held Langley scoreless for the first 21-plus minutes of the second half.
"It was stellar," Norton said about Madison's defensive performance. "We have had issues with being a little leaky ­­­ letting people get unabated to cage and that didn't happen today. Our motto was 'one more pass' --- force one more pass out of the offense so that there's a chance for the slide, there's a chance for a bad throw, a bad catch, an interception. It buys us a chance."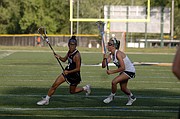 Madison featured a balanced scoring attack, with seven different players netting at least one goal. Olivia Choutka, Carly Rogers, Zoe Dyer and Bentley each had two goals, and Anya Saponja, Diana Lowther and Ashley Go each scored one.
Junior midfielder Emma Crooks, a first-team all-conference selection, led Langley with four goals. Anna Hofgard finished with three goals for the Saxons, and junior attacker Rebecca Bair and Duenkel each had one.
What went wrong for Langley?
"We lacked a sense of urgency during the game," Duenkel wrote.
LANGLEY enters the 6A North region tournament as the No. 2 seed from Conference 6 and hosts Osbourn Park at 7 p.m. tonight.
"The feeling after (the loss to Madison) was painful and gut­wrenching," Duenkel wrote. "To regroup, we are focusing on our team and what to improve upon before the regional tournament."
Madison enters the region tournament as the No. 1 seed from Conference 6 and hosts Osbourn at 7 p.m. tonight.
"[T]his is the first game I've seen them come together like that," Madison assistant and former head coach Amanda Counts said about the Warhawks' performance against Langley. "That was an end-to-end performance and we hardly had to give any feedback from the sidelines. They know what it's about and finally they put it all together. Those girls who had been here three times before, I guess, spread the message to their teammates."