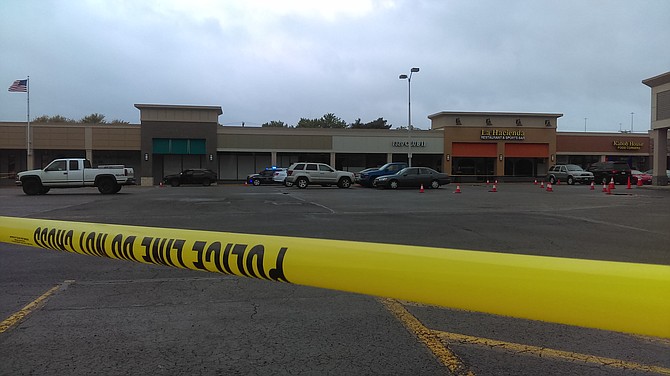 A person was shot during a robbery in Springfield on Saturday, May 21.
An officer investigated a 911 call and arrived at Dubai Jewelers on Backlick Road.
At approximately 12:22 p.m., officers determined a robbery in progress. The suspect was in possession of a handgun and jewelry.
The suspect challenged the officer and fired at him. A gun battle ensued, said Fairfax County police Chief Edwin Roessler, Jr.
In the exchange of gunfire, the suspect's gun hit a vehicle and shot a motorist nearby. The victim was taken to an area hospital with life-threatening injuries.
The suspect fled to a staged getaway vehicle. He drove to the area of Spring Village Drive and Hampton Creek Way, where he crashed the vehicle. He carjacked another vehicle and crashed, this time on the 7600 block of Hooes Road.
He then fled on foot.
The suspect was described as black, 20 to 30 years old. It is not known if the suspect was injured.
K-9, helicopter and Virginia State Police are searching the area.
No officers were injured.
As of 5:45 p.m. on Saturday, there was police presence in Hooes Road.
If you have information on this ongoing investigation contact the police at 1-866-411-8477 or go to Fairfax Crime Solvers.
Editor's Note: This story was updated on May 21, 7 p.m. to include new information.