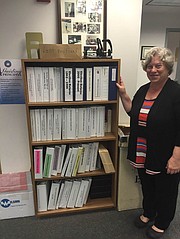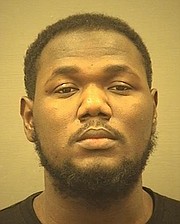 Vafalay Massaquoi was arraigned on Oct. 28 in Alexandria General District Court on four felony charges related to allegations of voter registration fraud. While working for a local advocacy group seeking to register new voters, Massaquoi allegedly fabricated applications for voter registrations. The applications were filed to the Alexandria Office of the General Registrar who notified the Commonwealth Attorney's office.
"Given the recent public attention to claims of election fraud, I think it is important to note that there is no allegation that any illegal vote was actually cast in this case," said Commonwealth Attorney Bryan Porter in a statement. "Furthermore, since the fraudulent applications involved fictitious people, had the fraud not been uncovered the risk of actual fraudulent votes being cast was low. However, any such offense is extremely serious and can degrade the confidence we as citizens justly have in our system of elections."
The alleged fraud occurred in spring of 2016 and was investigated over the summer. By that time, Massaquoi had moved out of the city and was arrested near Philadelphia in early October. Porter said he could not answer any questions about evidence in the case, but said this was the only case of voter fraud to be prosecuted since he was elected Commonwealth's Attorney in 2013.
Anna Leider, General Registrar at the Office of Voter Registration and Elections, also said she couldn't speak about the specific applications that had been turned over to the Commonwealth's Attorney. Leider said no fraud issues were forwarded to the Commonwealth Attorney's office in 2012.
"If something comes back as undeliverable, we mark that voter as needing to confirm their address before they can vote," said Leider. "When voters come to vote they need to provide their full legal name, address, and ID."
The state has a form of affirmation of eligibility. According to Leider, if a voter goes to a polling place who is marked as having undelivered election mail, they are required to sign a legal document affirming their address. No other legal documentation of their address is required.
Questions about voter fraud in Alexandria have been raised previously in 2016. The City of Alexandria was sued earlier this year by Virginia Voters Alliance, that alleged that Leider did not provide the group with records of city procedures for maintaining voter rolls. The case was dismissed in June by Judge Leonie Brinkema.
According to Frank Shafroth, director for the Center of State and Local Leadership at George Mason University, Virginia is one of 34 states that require some form of identification at polls. If a voter does not present an ID, Shafroth said the voter casts a provisional ballot and must submit their identification within three days of the election for it to count.
But Shafoth says elections in Alexandria are unlikely to be influenced by fraudulent voters.
"Between 2000 and 2010 there were 649 million votes cast in general elections and 13 cases of in-person voter impersonation convictions," said Shafroth in an email. "Confirmed cases of voter fraud between 2002-2005 were .00000013 percent, meaning the likelihood in our fair city of voter fraud would be less than two hundredths of a percent."
Citing research by The Brennan Center at the New York University of Law, Shafroth said not only are cases of voter fraud rare, but the majority of the problems associated with alleged fraud relates to unintentional mistakes by voters or election officials.