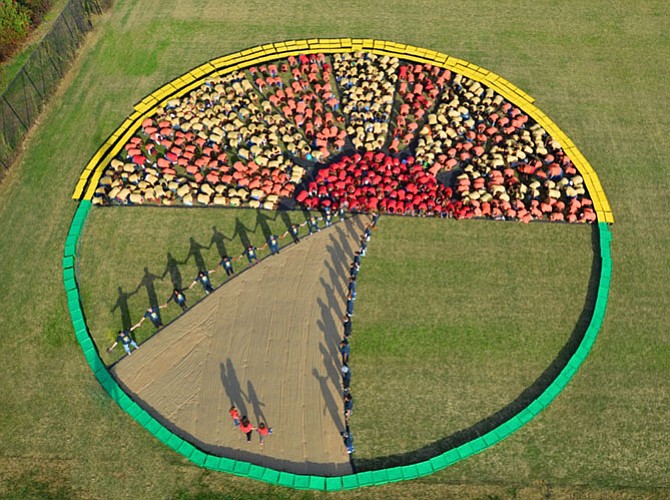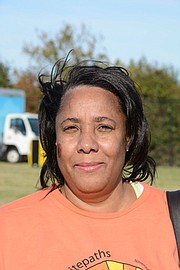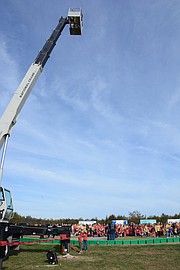 Wanda Jeter of Lorton has been a volunteer with the Lorton Community Action Center for 20 years. As single mother who's struggled to provide for herself and four children, she's also been a client.
Jeter said she's received support in the form of emergency financial assistance, food, counseling, nutrition and computer classes.
"It helped save my son from the streets," Jeter said. Rather than continuing to run with a dangerous crowd, he got involved with an LCAC job training program called Job Corps and later enlisted in the U.S. Army.
"They've done so much for me," said Jeter. "There are any number of things in life you're going through. They've been very caring, supportive and helpful."
Nonprofits LCAC and Britepaths (formerly Our Daily Bread) are trying to help provide clients like Jeter opportunities to better themselves. On Sunday, Nov. 6, the two organizations brought nearly 1,000 participants together for a sixth annual Complete the Circle food donation event.
Lorton Community Action Center executive director Linda Patterson put the nearly 8,000 pounds of donated food in perspective.
Around 28,000 children, among 63,000 Fairfax County area residents, are "food insecure," Patterson told everyone gathered in the field next to South County Middle School in Lorton.
"Which means they will not have dinner tonight," Patterson said.
Volunteers from around Fairfax County came out to not only donate food but pack it in colorful bins that formed the outline for a giant human graphic of a sunrise. The volunteers filled it in themselves, wearing T-shirts of different colors, at the end of the project and were photographed by Daniel Dancer and Art for the Sky.
Supervisor Dan Stock (D-Mount Vernon) told the volunteers their work "is making a critical difference in the community, in so many people's lives today."
Board of Supervisors chairman Sharon Bulova acknowledged, "we do have struggling families in Fairfax County. These are our neighbors, people we care about."
Complete the Circle donors raised a total of 7,648 pounds of food, Patterson said.
For more information, visit lortonaction.org and britepaths.org.