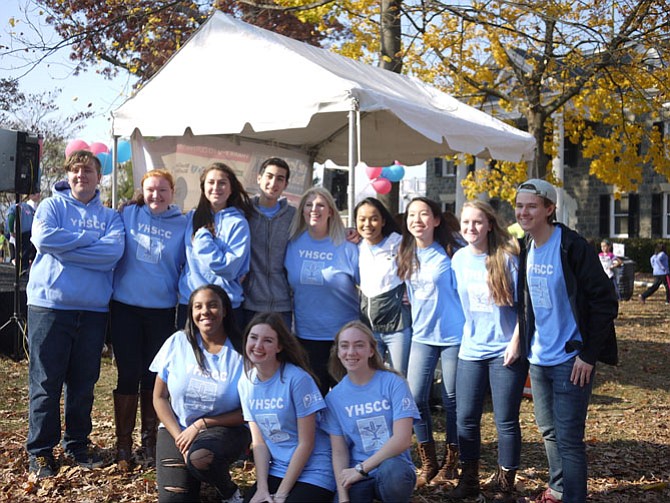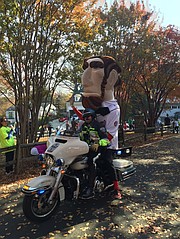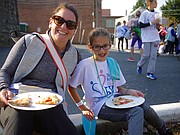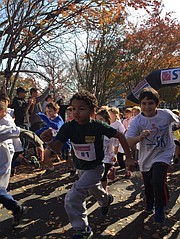 At last year's race, Neal Lawson said he was so caught up in the event that he never had a moment to let the day's events soak in. In 2014, his wife was killed when a truck hit her outside of the nearby Nottingham Elementary School. In 2015, Neal Lawson, along with other friends and family of his wife, set up the Jennifer Bush-Lawson Foundation and hosted a memorial 5k run to raise money for the Virginia Hospital Center and the Arlington Pediatric Center. This year, the morning of the race on Nov. 19, Neal Lawson said he was finally able to take a moment to breathe and remember Jennifer Bush-Lawson.
Jennifer Bush-Lawson had complicated pregnancies. Each of her three children arrived prematurely and required critical care for the first few days. The foundation's goal is to fulfill Jennifer Bush-Lawson's passion for helping mothers who did not have access to the same medical care. In last year's race, the Jennifer Bush-Lawson Foundation managed to raise $105,000 for low-income mothers in need of child care. Moving into the race's second year, there were concerns the attendance and the fundraising would taper off. But Neal Lawson said this year it looked like attendance would match or even exceed last year.
"We want to make sure every mother and child has a fair chance," said Lawson. "We were able to fund the first 12 months of wellness care for 240 children this year."
Lawson's story had touched many Arlingtonians, some of whom were friends of Jennifer Bush-Lawson but many of whom only came to know her after her death. Allison Horton lives in Clarendon but said parents all across the county had heard about Jennifer Bush-Lawson's accident when it happened. Horton said as the time for the second race came around, many of her friends were sharing the information about the race around social media.
"It's pretty amazing to see what they've built out of such tragedy," said Scott Kamholz.
Several runners said they were excited that the turnout was so good and look forward to running in the race again next year.
"It's awesome," said Mark Seip. "It's a great cause and it's a lot of fun. It's been fantastic. The turnout today is awesome. There was concern that it was a one-off thing, but it's still going strong. They do a good job of reminding us why we're all here."
"It's a great feeling of community, to see parents and kids from other races out here," said Thai Phi Le, who said she didn't know the Lawsons before the accident but said many of her friends did.
"It's bittersweet," said Kimberly Suiters from ABC7 who helped to host the event. "I remember the day we lost Jennifer. We were all traumatized. It could have been any of us. So running this course is very emotional. We run past that spot where she died. But we find her again. Her legacy and Neal's love touches all of us. It's my favorite race I've ever run."
Fran Bush, Jennifer Bush-Lawson's mother, attended the event with her husband Bruce Bush.
"The people here are unbelievable," said Fran Bush. "I've never seen a community like this. I look forward to coming to this. It's painful, the kids still get emotional, but this is what Jennifer would have wanted. She wanted them to get involved. She wanted her kids volunteering at the hospital."
Both Fran and Bruce Bush said they were very impressed with how welcoming everyone in Arlington has been.
For Neal Lawson, the last year has been one about learning to keep moving forward with life after losing his partner.
"I've continued to learn how to be a single parent," said Neal Lawson. "The kids and I will continue to grieve. Things will change but it will always be there. It's not as fresh, but it's still there."