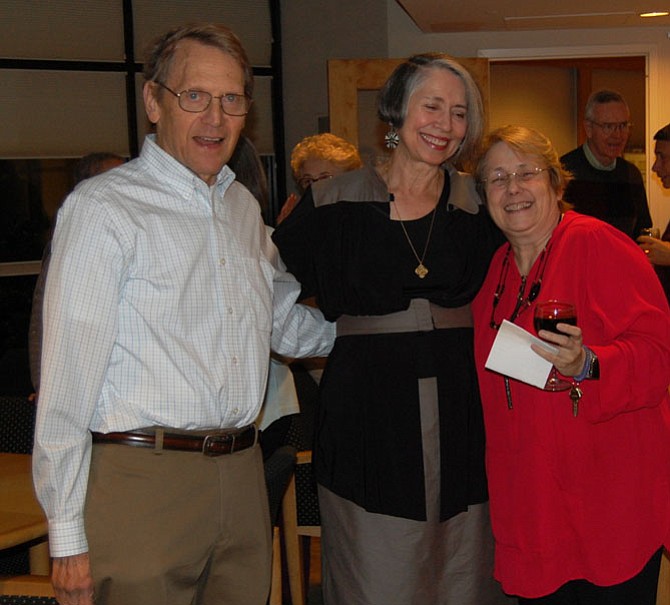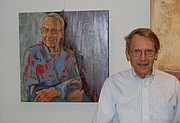 The Montebello condominium community on Route 1 is hosting an art show that opened Nov. 19 and runs through Jan. 5. The exhibit features a series of oil portraits called "The Good Fellas" by Montebello resident Anna Young Schalk. And her fellow residents will recognize the subjects — they are all male Montebello residents.
"They are my friends," Schalk said. "Selecting each person was a bit arbitrary. As I talked to each person in a social environment my instincts took over and I asked if they wanted to sit for a portrait."
"With each man I wanted to capture the complexity of the person," Schalk said. "Women sometime try to simplify a man's personality and emotions."
Schalk said she wanted to mimic ancient paintings on masonry. So she applied a cement slurry to either canvas or a board and painted with oils on that surface. Also, she painted mostly from photos she took of her subjects.
The Montebello hosted a reception on Nov. 19, and residents and guests filled the community's café and bar. The crowd included several of the subjects. Mitch Levy, one of Schalk's friends, posed for a photo beside his portrait. "When she asked, I said yes and was honored to do so," Levy said at the reception.
Schalk is a retired pediatric occupational therapist and has studied painting throughout her life. She particularly values the instruction she received at the University of Georgia, Rochester Tech, College of Charleston and the Corcoran School of Art in Washington. Her website displays a range of her paintings: http://annaschalkstudio.com/
Nonresidents wishing to see the Montebello exhibition should call the community's office, 703-960-0410.