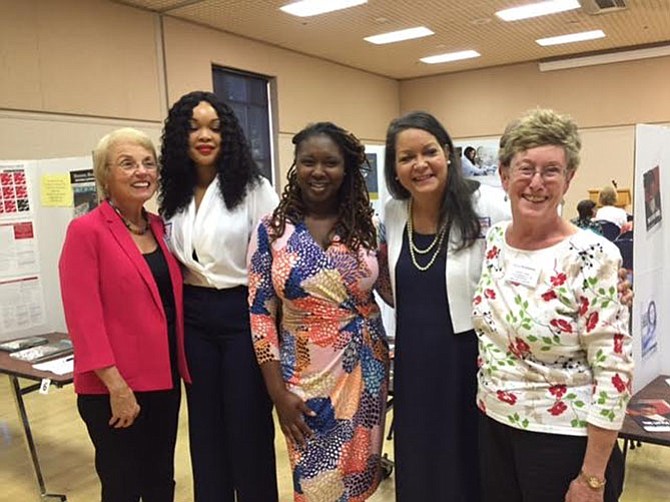 McLean Association of University Women (AAUW) wishes to thank all those who have supported the 47th Used Book Sale as well as the staff at McLean Community Center, the site of the sale and the staff of Sun Trust Bank East in Vienna where the collections are held every summer.
The McLean Branch of the American Association of University Women holds used book sales every year to raise money for the national AAUW Educational Fund which is one of the world's largest sources of funding for graduate women scholars. McLean AAUW also funds three local scholarships for reentry women students completing degrees at George Mason University, Marymount University, and Trinity Washington University.
A reception was held for the scholarship winners at the McLean Community Center on Sept. 25.
The recipients of local scholarships for the 2016-2017 academic year are Kyomi Allen and Jamilah Bowden at Trinity, and Carmen Robles at Marymount. The recipient at George Mason will be announced shortly.
For more information about McLean AAUW www.mclean-va-aauw.net