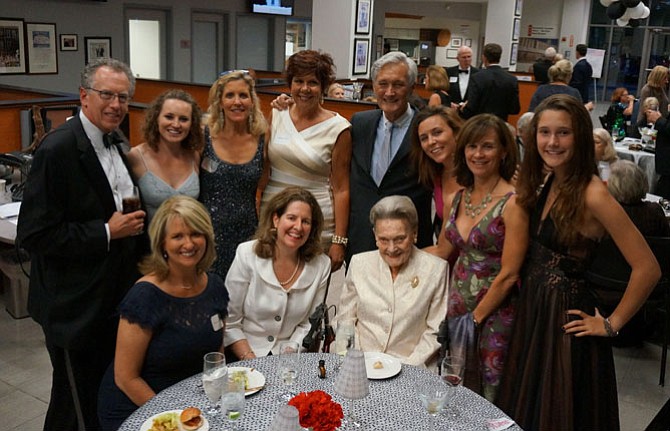 See more Diamond Jubilee photos on Facebook.
More than 225 people turned out Sept. 23 to celebrate the 75th anniversary of the Historic Alexandria Homes Tour at the Diamond Jubilee Party held at Jack Taylor's Toyota.
Presented by The Twig, the event was a benefit for Inova Alexandria Hospital with proceeds helping support The Twig's $1 million pledge for renovations to Inova's cardiovascular intensive care unit.
"We're still doing some calculations but between the tour and Jubilee party we grossed about $115,000," said co-chair Elizabeth Wilmot.
Owners of the six historic properties featured on the tour were presented with an original painting by artist and Realtor Betsy Grady-Carey. More than 765 people attended the tour, which was held Sept. 24 and sponsored by Joe Hadeed of Hadeed Cleaning Services.
For more information, visit www.TheTwig.org.