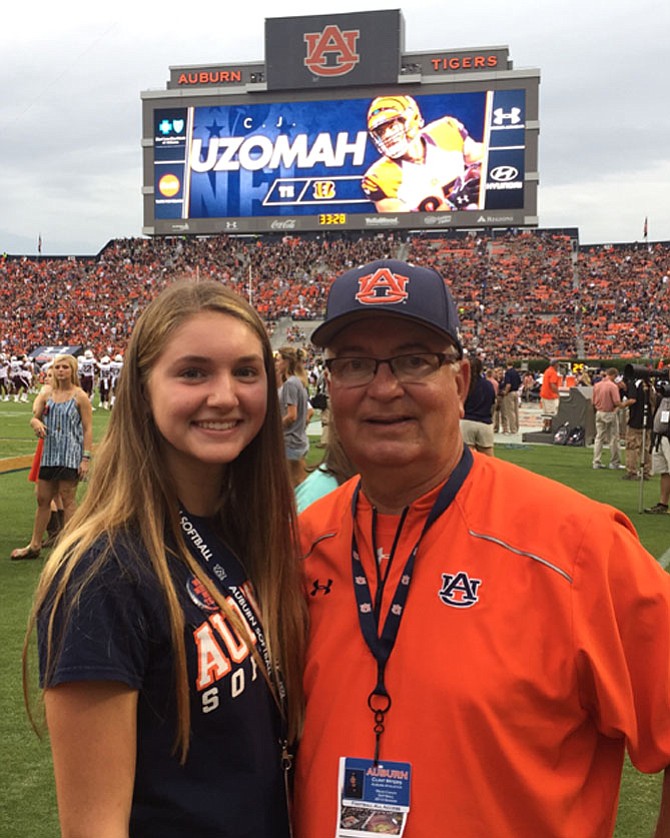 On a recent unofficial visit to Auburn University, West Potomac High School freshman Claire Davidson committed verbally to play softball at the college.
At the end of the 2016 season, Auburn was the SEC conference champion and finished second in the NCAA national championship.
Davidson is a left-handed pitcher and power hitter ranked 72nd nationally for the class of 2020 by the website FloSoftball.
The Fort Hunt area native began playing T-ball and switched to softball at seven years old. By eight, she joined the travel softball team Mount Vernon Magic.
Davidson transferred to play with the Vienna Stars, with whom she grew into an ace left-handed pitcher and hitter. She ended the last season with an ERA of 1.49, .439 batting average, 11 home runs and 78 runs batted in.
Davidson currently plays on the school's freshman volleyball team. She intends to go out for softball team in the spring.