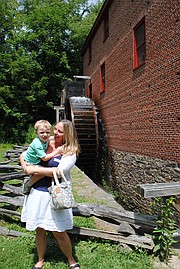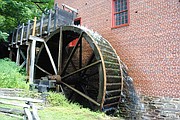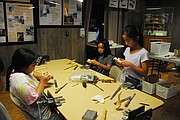 The Colvin Run Mill has hosted recurring weekend programs throughout the months of June, July and August. It is located at 10017 Colvin Run Road and is open from 11 a.m. to 4 p.m.
On the first and third Sundays of those months, they have offered grain grinding demonstrations from noon to 3 p.m. The tour is $7 for adults, $6 for students 16 or older, and $5 for children and seniors.
They have also offered woodcarving lessons with the Northern Virginia Carvers on the first and third Sunday of each month as well. Free lessons are offered to the public of ages 12 and up from noon to 4 p.m. Community members who partake are only charged for the wood blanks used for carving. Blacksmithing demonstrations were held on June 4, 18, and July 2. They were at no charge. These educational events are carried into the fall months as well.
Some other events that were held during the summer months included a Mini Millers Camp, a doll camp, and a visit from the "Virginia 49th Infantry."
The final big event of the summer seasons will be a free day for the public, held on Aug. 20. It will take place as a commemoration of the 40th anniversary of the mill being placed on the national registry of historic places. Community members will get a chance to partake in activities such as wood carving lessons and the opportunity to view the opening of the Miller's house after its restoration.
For more information about these events, visit www.fairfaxcounty.gov/parks/colvinrunmill or www.fairfaxcounty.gov/parks/parktakes.