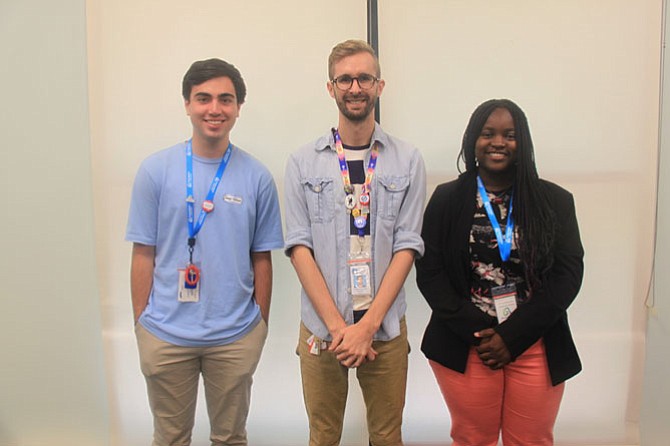 The Youth Services Department at the Beatley Central Library received an "Inclusive Internship Initiative" grant from the Public Library Association (PLA). The initiative is a Laura Bush 21st Century Librarian Grant sponsored by the Institute of Museum and Library Services (IMLS). The grant enables the library to support two paid summer internships.
The selected interns work alongside mentors to create a learning project focused on civic engagement and the interns' interests. The internship's goal is to encourage teens to consider careers in libraries. Additionally, this internship aims to change the image of librarians and to bring diversity and inclusiveness to librarianship. The two interns chosen for the Alexandria Library are Josh Habib and Divine Tsasa Nzita.
Habib is a rising freshman at the College of William and Mary and plans to study biology, with the goal of becoming a doctor. He had volunteered in various Alexandria community organizations since a young age. Most recently, he volunteered with Alexandria Library through his Senior Experience internship sponsored by Alexandria City Public Schools . He enjoyed the work and people so much that he applied for the PLA internship.
Nzita is a rising junior at T.C. Williams High School has only lived in the U.S. for four years, but has volunteered every spare minute of it to help her community. She plans to study family counseling with a minor in Korean language and literature, and will use the library internship to improve her interpersonal skills.