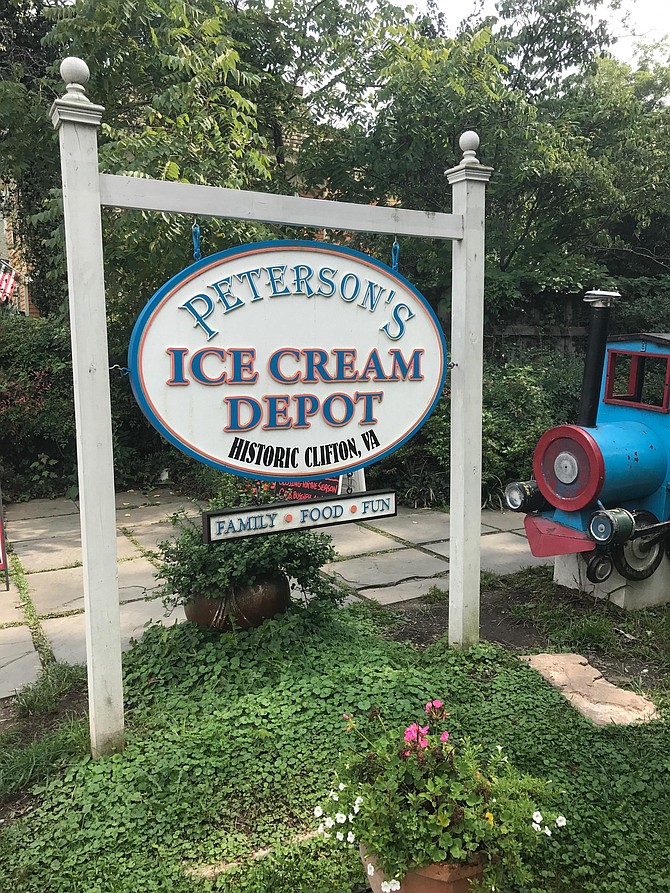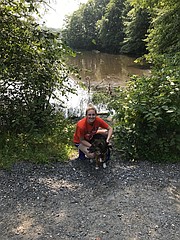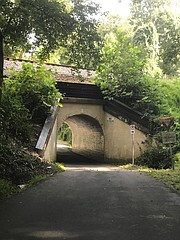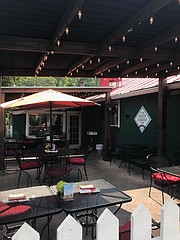 On the Author
Gretchen Kernbach of Clifton was an intern/reporter with the Connection this summer. She is sharing with newcomers to the area her favorite places in Clifton, Fairfax Station and Lorton.
The Clifton area has been my home since I was 7 years old. Thirteen years later, I feel that I have visited a good deal of the old, and new, attractions Clifton and its surrounding areas have to offer. Whether I am hiking or eating (mostly eating), there is a sizeable range of locations I'd recommend visiting.
Historical old town Clifton's charm and antique elegance makes it a cozy location for an afternoon with family and friends. Choices of restaurants include Trummer's on Main, Clifton Café, The Main Street Pub and Trattoria Villagio.
The Café and Pub are considered to be more casual as I would consider Trummer's and Villagio to be fancier. However, all four spots are open for lunch and dinner, making anytime the right time to go.
Additionally, Trummer's, the Café and Pub offer brunch. Trummer's on Sunday. The menus can be viewed on their respective websites.
If you're in the mood for a sweet treat, Peterson's Ice Cream is a short walk from all of the restaurants. Their extensive frozen menu includes homemade hard ice cream, sorbet and gelato, premium soft serve, milkshakes and sundaes. Not to mention, "Clifton Creations," which features dishes like the Presley S'mores Sundae and Sister's Strawberry Shortcake.
THE FUN doesn't stop there though. Peterson's doesn't only offer ice cream; they also sell hotdogs, French fries and other hot sandwiches. Order whatever your heart desires and then sit in their homey seating area behind the shop.
Although it is not right on Main Street, just off Chapel Road lies Cupcaked Bakery. Baked fresh every day, the bakery offers a wide range of gourmet cupcakes. Flavors include red velvet, coconut cream pie, French toast, chocolate chip cookie dough, cake batter, and snickerdoodle.
If you're in the mood for a quick scare, first, you have to do your research. The Bunny Man Bridge, located on Colchester Road, is related to an incident that occurred in 1970. Although the story has several variations, they all include a murderous man dressed in a bunny costume. If you dare, drive under the bridge at midnight with a friend.
Stepping away from urban legends, the Bull Run-Occoquan Trail is a great way to relax and enjoy nature, walking alongside nature. The 17-mile trail follows the Bull Run Stream Valley and Occoquan Reservoir. Some segments of the trail may be challenging, but overall it is an easily manageable hike.
Luckily, for those of age, once you finish your hike you can take a short walk over to Paradise Springs Winery. Seating options are available on the front patio or lawn, inside the tasting room, on picnic tables next to the vineyard or on the enclosed back porch. Food pairings are also available for purchase and live music occurs on most Saturdays and Sundays.
MOVING THE FOCUS over to Fairfax Station, a short drive from the town of Clifton, is the well-known, classic park of Burke Lake. It has been around for generations, racking up memories and character. There really are endless activities available to do for visitors of all ages. Burke Lake Park has been a site I have been visiting since I was in first grade, attending nature camp.
Within the park grounds is a mini-golf course, an ice cream parlor, a couple playgrounds, a fitness course, a disc golf course, a carousel, a miniature train and much more. This past year the driving range went under renovations and has been back up and running all summer.
The marina is open for rowboat and kayak rentals as well as those with electric motors. Fishing is encouraged as tackle and bait is available for purchase. Boat tours are also given weekends running from April to October. Last but not least, campgrounds are also accessible to visitors.
Similar to Burke Lake are a couple other parks: Fountainhead Regional Park in Fairfax Station and Hemlock Overlook Regional Park in Clifton.
In Lorton, you will find Mason Neck State Park, Gunston Hall and Pirate's Cove Waterpark.
Mason Neck allows for hiking, biking and fishing. Gunston Hall is a memorial to George Mason that provides special programs for adults and kids to educate themselves about its history. For those with young children looking to fill their kids' love for waterslides, visit Pirate's Cove.
Although I do not venture into Lorton often; each spot is commonly known as a safe, outdoors area that can take up a day's time.
Northern Virginia is definitely one to offer outdoor fun. Growing up was anything short of boring and inactive. Still to this day, I visit Burke Lake to walk around and grab an ice cream cone from Peterson's in the afternoon. You simply cannot outgrow Clifton and its neighboring locations.
Viewpoints
What Is Your Favorite Spot in the Area You'd Like to Take Someone to?