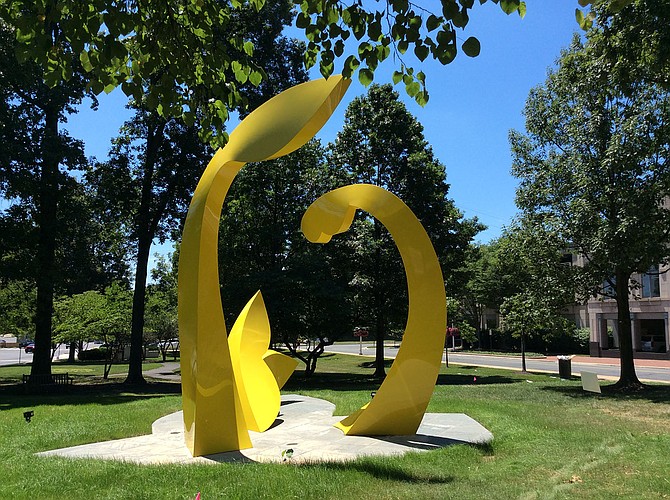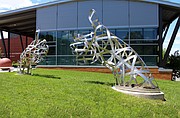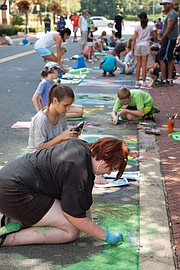 Public Art Reston (formerly known as the Initiative for Public Art – Reston or IPAR) seeks to inspire an ongoing commitment to public art and create a new generation of artworks in Reston. Its mission is to imagine public art throughout Reston that inspires the community and engages the mind and senses.
Public Art Reston represents the lasting commitment to public art by the Reston community. In 2007, Reston's civic and community organizations convened leaders in visual arts, urban planning, architecture, business, and government to envision new public art works. Consensus emerged for incorporating a nonprofit organization dedicated to the creation of new public art in Reston.
In 2008, Public Art Reston's Board of Directors adopted the Public Art Master Plan for Reston. The plan prioritizes sites and types of public art and specifies procedures to initiate projects, facilitate funding, select artists, review design concepts, and manage programs. Since then, six permanent artworks and eight temporary installations have been realized through the organizations' review process.
Public Art Reston works in collaboration with multiple community and civic partners as well as schools and private entities to commission public art projects, present outreach and educational programs. The most recent temporary public artwork unveiled is "Althea" realized by the South Lakes High School STEAM Team Public Art Club. This is the fourth temporary public artworks realized by STEAM Team for the Lake Thoreau spillway.
Public Art Reston produces public art-making activities such as Chalk on the Water in collaboration with Lake Anne Village Center (June) and ChalkFest at Reston Town Center in collaboration with Reston Town Center (September 16).
Public Art Reston has produced three documentary films, a traveling exhibition Reston: The Art of Community supported by a catalogue and documentary film, a public art inventory with map, informational signage for each new public artwork, and included Reston's public art collection to the national database Public Art Archive.
In addition, Public Art Reston has also published a public art guide and checklist for developers and organized two informational events for developers about the integration of public art into new developments.
To celebrate its 10th anniversary, Public Art Reston is hosting several events including public art walking tours, film screenings, artist talks, unveiling of new artworks, and an annual reception that boasts a silent auction and public art activity. Visit www.publicartreston.org to learn more about programs, view Reston's public art collection and for opportunities to volunteer, support Public Art Reston, and sign up to receive e-newsletter.