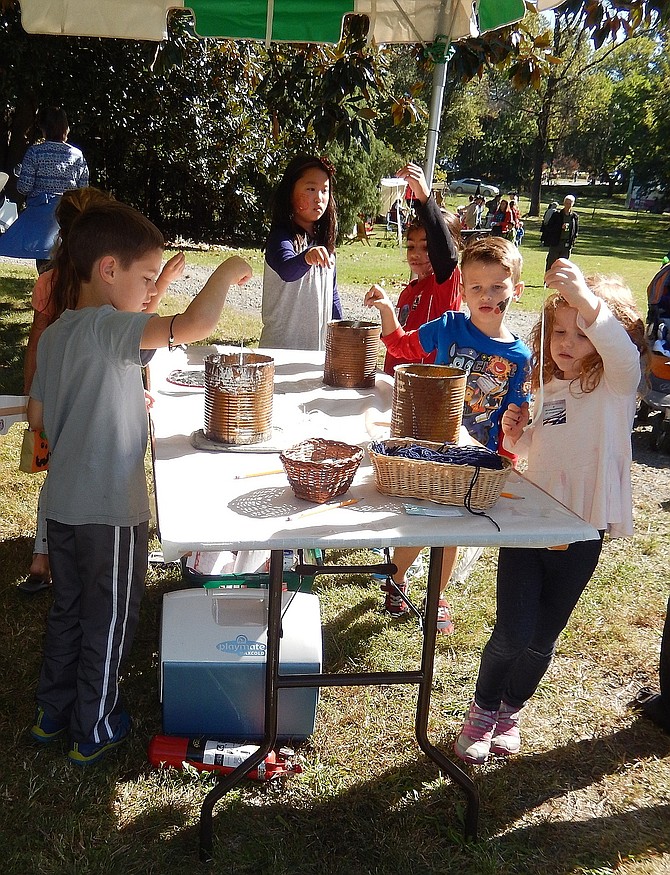 With several projects in the works — developers are planning to build more homes, restaurants, shops and two new grocery stores here — Centreville and Chantilly are the places to be in Northern Virginia. Here's a look at just some of the things on the local horizon:
Preserve at Westfields
Some 50 acres of formerly-vacant land along Route 28 and Stonecroft and Westfields boulevards in Chantilly are undergoing a transformation. Called The Preserve at Westfields, this spot will eventually contain 155 townhouses, 650 apartments, plus retail and other amenities.
Fairfax County approved a rezoning for that site and also amended its Comprehensive Plan for that area so that high-density, residential uses may be built there. Akridge owns the land and is building the apartment and retail components; Elm Street Development is constructing the townhouses.
Included will be an amenity area with walking paths, a pavilion/performing and gathering area, plus a lake that's currently not accessible. Proffer highlights include almost $6 million in recreation improvements and more than $5.5 million in road improvements. Construction is already underway.
Wegmans
The Commonwealth Centre is along Westfields Boulevard, across Route 28 and just northeast of the Akridge site. And there, a Wegmans grocery store is currently under construction.
It's inside the Newbrook Drive loop road and will be part of a commercial complex including shops and a restaurant. A Comprehensive Plan amendment for that 21-acre site enables the developer, Regency Centers, to replace the currently approved 338,400 square feet of hotel, office and retail uses with 183,000 square feet of retail.
The centerpiece will be a 140,000-square-foot Wegmans similar to the one in Fair Oaks and containing the same amenities, but will have surface- parking, instead. Also planned are 32,500 square feet of retail shops, plus a 10,500-square-foot sit-down, full-service restaurant.
But that's not all. It will come with walking trails, an exercise park near the Flatlick stream valley, outdoor seating outside the Wegmans café and a slew of proffered pedestrian and road improvements for safety plus better traffic flow.
Commonwealth Centre
This is a project of Commonwealth Centre at Westfields developer Regency Centers and involves a parcel of land adjacent to the Wegmans property. The amended rezoning allows for residential and retail, and the Board of Supervisors approved this development in July.
Planned are 550,000 square feet of residential uses to include 120 single-family, attached homes and 112 multifamily units — stacked townhouses — for 232 homes total. The developer is also proposing to build 100,000 square feet of retail/movie theater/shopping center uses there.
Rockland Village Green
Two dozen new townhouses are coming to Chantilly. The community will be at Elmwood and Vernon streets and will be called Rockland Village Green. Developed by Carr Homes, it will go on five land parcels off Route 50, behind the Pohanka Lexus dealership.
The buildings' facades will be brick or other masonry material, and the architecture will be compatible with homes in the surrounding community. Most of the residents will also be offered 5x22-foot, cantilevered decks on their townhouses.
More than 25 percent of the property will be kept as open space. There'll be a 90x70-foot village green, with landscaping and benches, where the community residents may relax and socialize. Some 17 of the townhomes' fronts will face Vernon and Elmwood streets to create a welcoming streetscape. The other seven townhomes will be in the interior, with access from Vernon Street.
The plan includes curbs, sidewalks and street ramps at intersections to make it pedestrian-friendly. And the community's entrance off Vernon Street will lead to an interior street. Plenty of parking is also slated, with 113 spaces on site, including two-car garages underneath each townhome, plus driveway spaces for every unit, and 17 more spaces for visitors. It's still in the site-plan phase.
Trinity Centre
Once envisioned as the heart of Centreville — a place where people would gather for various events and special occasions — Trinity Centre was originally planned for 1.8 million square feet of office space. Also there would be 250,000 square feet of retail uses, plus 336 homes.
But what's actually been built there are three restaurants, a hotel, Life Time Fitness, the 336 homes and three office buildings totaling just 587,000 square feet – or one-third of the approved office space.
Now, though, JLB Partners will instead construct a residential project of 355 apartments there. Also included will be a six-story parking structure in the middle. The units will be within a building that's four stories in front and five stories in back, because of the site's topography.
The building will be constructed adjacent to the existing lake and will have two internal courtyards. There'll be an outdoor pool, and the lower-level units will be walk-outs. In addition, the builder will seek LEED certification, and the lake will be an integral part of the project.
Amenities by the lake will include a fenced-in, off-leash, dog area; benches, chairs and an area where young children could climb. Planned, as well, is an outdoor area for senior citizens to use for games such as chess and bocce ball. Trails will connect it to the office development, and the developer will also improve pedestrian connections to this area. The Board of Supervisors approved this project, and it's currently in the site-plan process.
Lidl Grocery Store
A little bit of Europe is coming to Chantilly in the form of a Lidl grocery store in the Chantilly Crossing Shopping Center. The 5-acre site, near the intersection of Chantilly Crossing Lane and Lee Road, is zoned commercial and is currently undeveloped. Lee Road runs north and south of it, and Route 50 runs east and west of it.
What's planned are two, new buildings, next to each other. One, housing the grocery store, will be 30,000 square feet. The other, envisioned as a rectangular, 19,000-square-foot structure, is anticipated to contain two or three retail tenants.
The entrances are off Chantilly Crossing Lane, adjacent to the main entrance of the grocery store; further east on the site; and via a left turn in from Lee Road, off Route 50. The Board of Supervisors approved this application in January. It's also in the site-plan phase.
Arden Courts
Arden Courts, a new memory-care facility, is being proposed for Centreville's Compton Village community. It would be built on now-vacant land at the intersection of Route 28 and Bradenton Drive. Proposed is a 64-bed, one-story building designed for memory-care (Alzheimer's and dementia) patients.
The 30,050-square-foot facility would be located along Compton Village Drive. There's also room on the site for a 16,070-square-foot building for a potential, future, medical-care use bordering Bradenton Drive. This plan is scheduled to go before the Planning Commission in September.