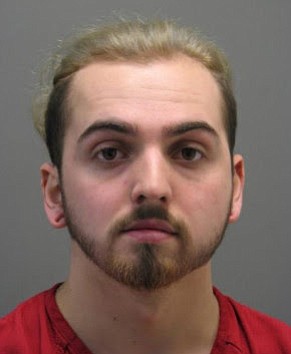 Chase Clark Peklo, 19, of Sterling was arrested on Thursday, Feb. 16, for carnal knowledge of children between 13 and 15 years of age and five counts of possession, reproduction, distribution, solicitation and facilitation of child pornography, according to police.
He was an instructor at the Stage Door studio in Manassas and the Adrenaline Dance Studio on Tyco Road in McLean. The McLean studio contacted police on Feb. 6 to report an alleged sexual offense between Peklo and one of its students.
The preliminary investigation determined that Peklo was inappropriately communicating with a 13-year-old and two 14-year-old girls from December 2015 to November 2016. It is also alleged that he had a sexual relationship with one of the girls while she was 14 years old, according to police.
Detectives believe that there may be other victims. Anyone who may be concerned that their child might have had inappropriate contact with Peklo may contact Detective McCoy at 703-246-7898.