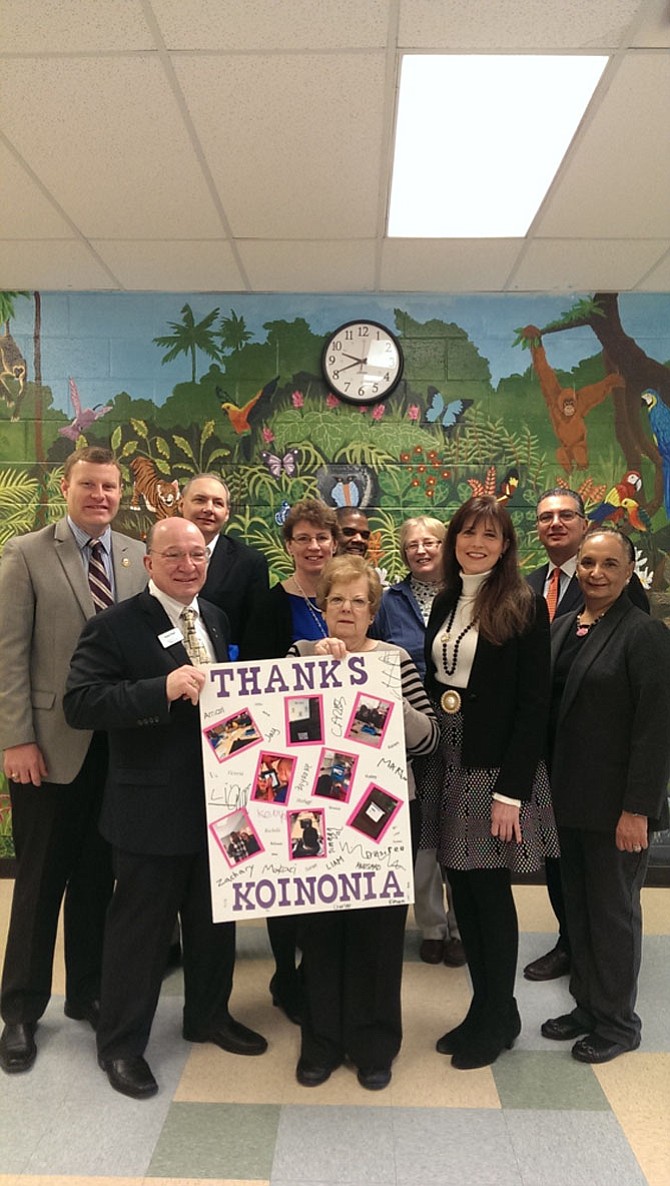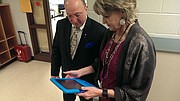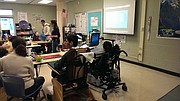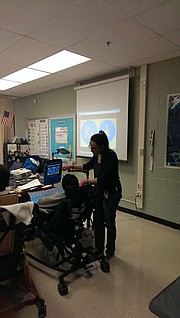 At the Key Center school for students with severe intellectual disabilities, Apple iPads are a game-changer. That's according to Fairfax County school-based technology specialist Nicole Bracken.
"There's this immediate connection," Bracken said, of students using educational applications on the digital tablets. "They can figure things out… there's an element of interaction, immediacy."
Many of the students, due to their disability, have difficulty focusing on something something beyond themselves. Programs on the iPads give them the ability to demonstrate and experiment with cause-and-effect relationships real time, another skill with which many of the Key students struggle.
Six years ago, Key began a pilot program with iPod Touch devices, which Bracken said was very successful. Having a tactile device that allowed students to communicate and express themselves was invaluable. The iPads took that to another level.
Key had been operating with 28 iPads, at least one in each classroom. On Feb. 16, the school received a donation of 18 more from the Koinonia Foundation.
Koinonia is a non-profit organization based in Franconia that has been providing emergency relief services to people living in Lee District for the last half-century. That includes a food pantry, clothing closet, Hopper's bike donation program and Christmas Wishes, where clients make an appointment to shop for donated toys, clothing, games, gift cards for their families.
After a formal presentation program, Koinonia executive director Robert Petitti toured the school with Bracken to see some of the older iPads in use. In some classrooms, they can be linked to the teacher's computer to make the lesson more accessible and easy to follow for the student.
In other classrooms, the iPad can be used as a reward for good behavior or completing a task. Five minutes of free time is most often used to watch videos on YouTube, Bracken said, like any other student.
Petitti said about 90 percent of the funding for the iPads came from one Koinonia donor. And while the Key Center is situated in Springfield, it services students from half of Fairfax County and the iPads donation was a great outreach of the foundation's mission.
The Key Center school is located at 6404 Franconia Road in Springfield, attached to Key Middle School.