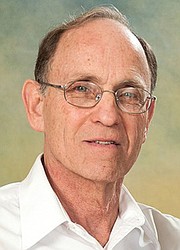 A first-hand account of growing up in Castro's Cuba, emigrating alone to the United States as a teenager, and making a life first in Chicago, then New York and finally Maryland is what Potomac Community Village (PCV) members and guests will hear from speaker Simon Babil at a free brown bag luncheon presentation open to all in the community.
Two years after Castro came to power, Babil was the first in his family to leave Cuba and arrive in the U.S. at age 15, with one suitcase and $5 in his possession. Babil brings alive the refugee story with his recounting of having to learn English in his first two years in Chicago and finally reuniting with his family in New York where he studied electrical engineering. Babil will also speak on his family's experience as part of Cuba's Jewish community, and the impact of the Castro revolution on this Cuban Jewish community.
As part of Babil's assignment as a PCV volunteer helping a neighbor unpack and move boxes, he had a happy encounter with another former Cuban resident whose family had also left the island nation.
PCV's Brown Bag Lunch and Learn with Simon Babil is on Friday, March 10, from 12:30 - 2 p.m at the Potomac Community Center, 11315 Falls Road, Potomac. Bring a brown bag lunch. PCV will provide beverages and dessert. While reservations are not required, it will helpful to call 240-221-1370 or email info@PotomacCommunityVillage.org.
Potomac Community Village is a non-profit "aging-in-place" all-volunteer network of friends and neighbors, providing programs and services so members can live active and healthy lives, while living in their own homes and neighborhoods. For more information, to volunteer or get volunteer help, contact 240-221-1370, info@ PotomacCommunityVillage.org or check out www.PotomacCommunityVillage.org or www.Facebook.com/PotomacCommunityVillage.