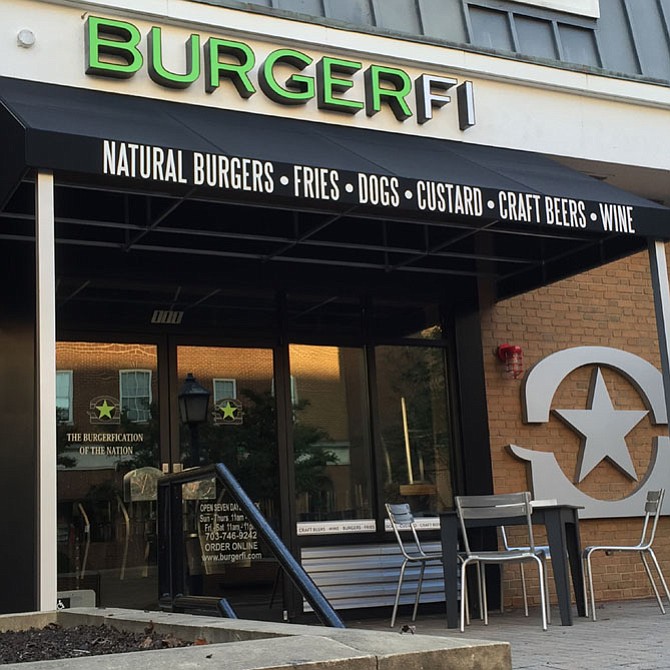 Fess up — you're not even a week into the New Year and already your diet has become bland and boring. Here are three Alexandria restaurants where you can give into temptation once and for all.
Lavender Moon Cupcakery, 116 S. Royal St.
Life is short — better have a cupcake. And Lavender Moon, indisputably one of the city's best cupcake shops, offers up its wares in spades. From traditional flavors such as takes on vanilla and chocolate to adventurous combinations such as Irish whiskey coffee cake and, a recent favorite for New Year's Eve, strawberries and champagne, this bakery has you covered. But you'd better hustle — once they've sold out for the day, the doors are locked and you're out of luck.
It's easy to get overwhelmed while standing face-to-face with a veritable buffet of sweet treats, but you can't go wrong with blood orange dreamsicle — a cakey version of the summertime frozen dessert, teeming with orange flavor and boasting a smooth, moist cake. Or for a campfire favorite brought back into the city, pick up a s'mores cupcake, with all the chocolately, marshmallow flavors of the original. In fact, go ahead and pick up a few — they'll keep for later.
Carluccio's, 100 King St.
Admittedly, there's nothing in the culinary landscape so satisfying as the carby goodness of pasta. And at Carluccio's, which has quickly become a mainstay in Alexandria's Italian-food scene, the possibilities are seemingly endless. From a variety of antipasti sharing boards to start one's meal (preferably with a gaggle of compatriots) to a plethora of pasta options for dinner to a sweet treat to finish up the evening, the restaurant has everything you need to carb-load for the days ahead.
Coming in with a crowd? The family-style Trio de Pasta might hit the spot. Choose three pasta entrees from the menu — perhaps a spaghetti con polpette (meatballs), pasta con funghi (mushrooms), and the agnolotti (pasta filled with burrata cheese and spices) — and get ready to break bread with the table. Don't feel like sharing? Try the risotto of the day for one — and if the mushroom variety is on the menu, order it at once.
BurgerFi, 111 N. Pitt St.
Nothing busts the dietary budget quite as quickly as a hearty burger, that's for sure. And BurgerFi — a relative newcomer to the neighborhood — has just what the doctor ordered (so to speak) to delve into a caloric heyday.
When perusing the menu, there's really only one deep end to dive in — the Breakfast All Day (aka BAD) Burger. A patty topped with a fried egg, hash browns, cheese, grilled onions, maple syrup, and ketchup, it will make you forget about your rice cake in mere seconds. And vegetarians aren't left out, either — the slightly more healthy Vegefi burger is waiting in the wings for just such an occasion. Grab some onion rings or fries on the side, and you'll be back to your old ways in no time.
Hope Nelson owns and operates the Kitchen Recessionista blog, located at www.kitchenrecessionista.com. Email her any time at hope@kitchenrecessionista.com.