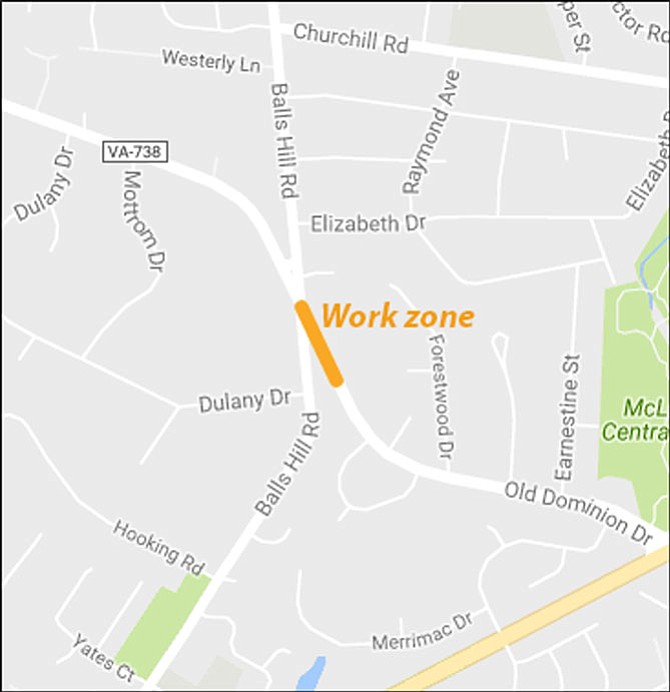 McLean — A flagging operation will take place on Old Dominion Drive (Route 738) between Balls Hill Road and Van Ness Court Wednesday, Jan. 4 through Wednesday, Jan. 11 in order to replace several pipes and reshape a ditch, according to the Virginia Department of Transportation.
The eastbound lane and shoulder area of Old Dominion Drive will be closed during the flagging, which will occur between 9 a.m. and 3 p.m. each day.
All work is weather permitting.