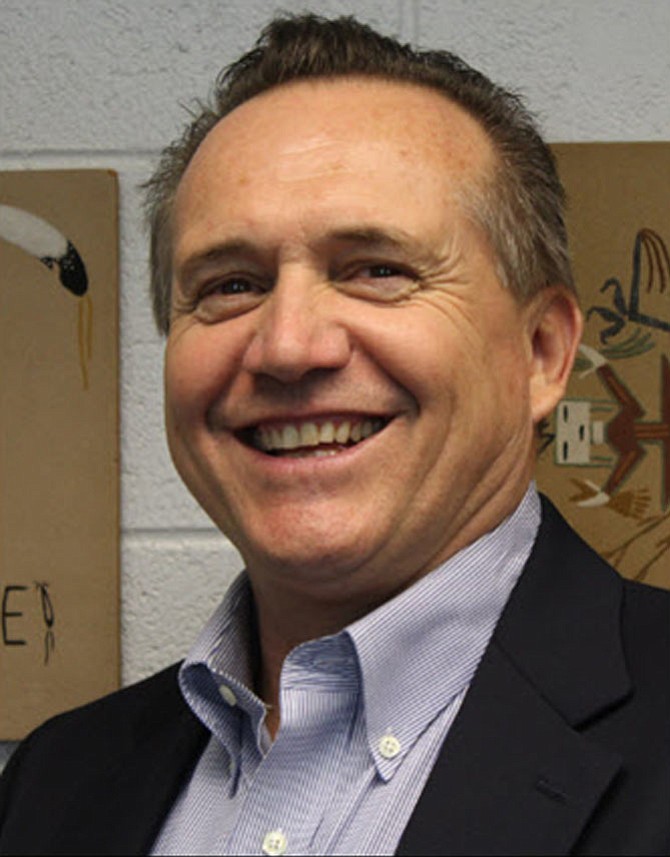 Mount Vernon — Walt Whitman Middle School principal Roger Vanderhye, 60, died last week following complications from a recent surgery, an announcement from Fairfax County Public Schools assistant superintendent Douglas A. Tyson said on Jan. 13.
"Mr. Vanderhye was a caring, thoughtful and optimistic person with a wonderful sense of humor," Tyson wrote. "He will be greatly missed."
Before being named principal at Walt Whitman in July 2015, Vanderhye spent 12 years as principal at Spring Hill Elementary School in McLean, where he was also a resident.
"Roger positively impacted countless numbers of students and staff during his distinguished career," Tyson continued. "He worked tirelessly to partner with parents to support their children's learning and development. Those who knew Roger understood him to be a person of integrity and an innovator whose dedication to his students, staff and community remains an inspiration to all of us."
Mount Vernon representative to the FCPS school board Karen Corbett Sanders said the sudden loss was devastating.
"He chose to come to Walt Whitman, he chose to put all his energy in it, into our community," Corbett Sanders said.
"He went well beyond what anybody could've expected," she continued, explaining that Vanderhye started Saturday School for students struggling to prepare for SOL testing and reached out to the West African and Hispanic communities and had special parent meetings with each.
"He really was just an educational leader," Corbett Sanders said, "empathetic, inspiring for his staff."
Vanderhye had upwards of 40 years of experience in education and came to FCPS with an international background. He served as principal in Belgium, Saudi Arabia, Greece, Chile, Africa, and also Arizona and Colorado.
"We owe the parents the best education for their child and we're going to provide that," Vanderhye said in a 2015 interview with Steve Hibbard for the Gazette in the fall of 2015 when he began working at Whitman. "We want to be known as a world-class middle school; we want to be known as the school to attend."
In spring 2016, Walt Whitman became fully accredited.
"He was bigger than life," Corbett Sanders said. "Everybody who knew him, knew he was not only an educational leader, but a strong leader too. He really set the bar high for everybody who was on his team. He expected only the best from himself, beyond the best from his team."
Vanderhye's wife Cecelia is principal of Belvedere Elementary School in Falls Church. The couple's two sons Nick and Alex are both in their 20s and FCPS graduates.
There will not be a funeral service, FCPS spokesperson John Torre said, however, a celebration honoring Vanderhye's life will be scheduled for a later date.