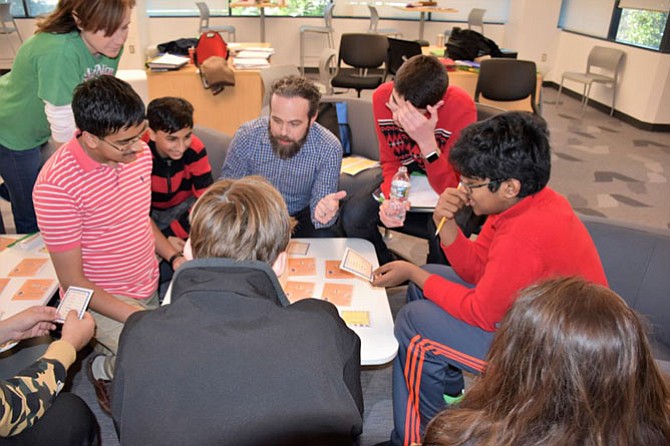 BASIS Independent McLean started its inaugural year this fall in McLean, Tysons Corner's first k-12 school, and quickly went to work on the election process to vote in their first school mascot, the BASIS Independent McLean Bobcats. The student-designed electoral process, led by BASIS Independent McLean ninth grader, Rohit Narayanan, mimicked a voting system similar to the United States, and provided a learning tool for students to understand the electoral process during the recent presidential election. For more information on the school, go to http://mclean.basisindependent.com.
Although the BASIS Independent McLean students selected the Bobcat name, they are now dealing with post-election results, as they became aware that two other BASIS ed campuses already claim the Bobcat school mascot. A lesson in innovation and leadership, Narayanan and students leaders will be discussing their options to maintain the similar mascot or to review and vote from their secondary mascot selections. Students are now distributing a student-produced public service announcement to take an opinion poll to see if students want a special election. If so, students will have time to campaign and create materials that work for all grade levels.
"This has been a rigorous electoral process," said Rohit Narayanan, ninth grader at BASIS Independent McLean and lead on mascot voting process.
"We all know this was a big presidential election year, and so we thought it timely to weave in our student-led election process and use it as a way to teach the students about our country's electoral voting process, while the students take the lead at every stage," said Sean Aiken, head of school, BASIS Independent McLean. "No process is perfect, and our students are getting to learn that as well, as we re-evaluate our mascot options since our first choice was already picked by our sister campuses," said Aiken.
BASIS Independent McLean is located at 8000 Jones Branch Drive in McLean. Visit them at http://mclean.basisindependent.com.